Student from Evansville, IN wows internet with amazing dance moves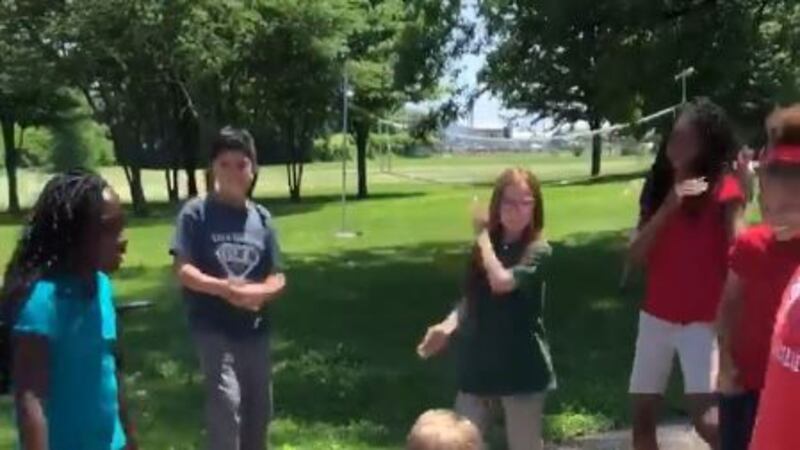 Published: May. 25, 2018 at 3:16 PM CDT
|
Updated: Jun. 4, 2018 at 11:47 AM CDT
EVANSVILLE, IN (WFIE) - The last day of school is always fun, but for some students in Evansville, it was an all out dance party.
A video posted to Facebook of field day at Glenwood Leadership Academy has millions of views.
The video features fourth grader, Oliver Sisson.
His mom, Crystal, tells us Oliver dances all the time at school.
He sure has some moves, and his classmates seem to agree.
Crystal tells us national media outlets have started reaching out to the school.
14 News met up with Oliver Friday afternoon. He showed us his "signature move" the backwards worm.
"I love dancing cause there's a lot of new moves coming out with different songs, and there's different songs coming out every week. I like the songs. If I don't, I really don't get into the dance, and if I do I like coming up with new things, and it really makes me happy," said Oliver.
Since we spoke with Oliver, the video of his dance skills continues to spread. It's even shown up on Snoop Dog's Instagram account.
"I shared it myself on my own page," said Oliver's mom, Crystal. "We just kind of went on about our day without really thinking about it, and then all of the sudden, we got a text message from his teacher, and she was like, do you realize how many likes and shares he's had?"
Copyright 2018 WFIE. All rights reserved.