Peace of Mind: EVSC Mental Health Initiative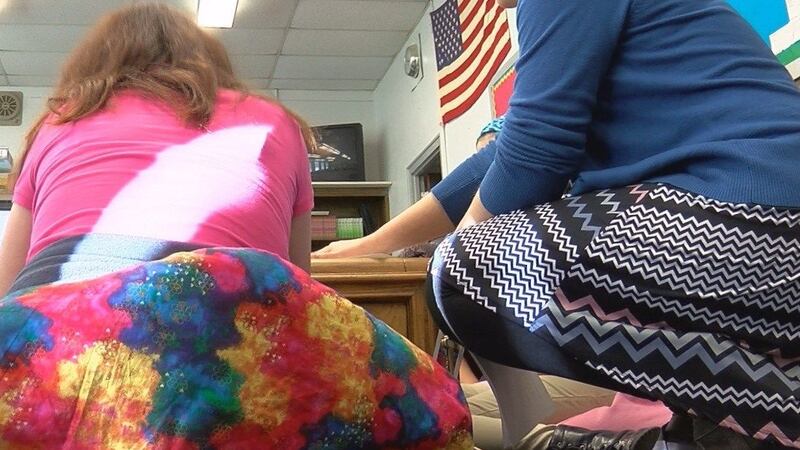 Updated: Dec. 20, 2017 at 12:35 PM CST
EVANSVILLE, IN (WFIE) - "The direction that the EVSC is going will propel our students to truly be successful for the 21st century," said EVSC neuroeducation director Susan Phelps.
Building brain health - The Evansville Vanderburgh School Corporation is making that a top priority for their students and staff.
Washington Middle is one of the first EVSC schools to implement part of their mental health initiative.  Educators like Leanne Tharp are trained to teach students skills to handle day to day challenges and prioritize tasks.
"Teaching them that they need to take care of themselves first and they can apply that to their school work.  That definitely helps them. They realize, I can have a bad day and I can still get stuff done.  You just have to take step back, reevaluate and then continue," said language arts teacher Leanne Tharp.
It's called executive function, the ability to self-regulate your thoughts and emotions.
Experts say think of a child's brain like an air traffic control tower at a busy airport.  All of that air traffic and the demand of the controller's attention to avoid a crash.  It is the same with a child learning to pay attention, cope with frustration and manage stress.
"So, I'm trying to teach you trigonometry, and you're struggling to understand it and maybe you shut down.  You put your head down, pencil down, start talking to your friend next to you. You're just offline because the work is too hard.  The teacher would, instead of responding to it as a misbehavior from the student, they see it as a stress behavior and they provide high support to help redirect the student.  What are you struggling with in the moment," said Phelps.
Phelps said the school corporation is looking at student behavior and learning challenges through a different lens.
"Addressing the mental health and student needs really is integrated in our overall approach and our social emotional learning framework.  So, rather than waiting for students to have a mental health issue and assigning a crisis team, assigning a therapist or a social worker to support the students, our framework is promotion of health."
"Sometimes they need to set it down, take a break, take a deep  breath, walk around the room and then come back to it," said Tharp.
Tharp said this new approach to teaching is paying off in the classroom.
"I love them as my own and I want to see them succeed.  So, when they have those little successes, even if it's them counting backwards from 10 and come back in my classroom and succeed, that's a victory for me.  I celebrate with them in that moment."
And, it is not only schools that can help build this strong foundation for our children.
"The alignment that we have with our community partners, the promotion of a healthy community is key to this.  We don't exist in isolation.  We're a school inside a community with families and other agencies.  I think the way we work together is really powerful," said Phelps.
Every EVSC school is working to implement this mental health initiative and train staff.  EVSC officials hope to have it integrated in all schools over the next four years.
Lampion Center is also working with schools and other organizations to help build a healthy community.  Click here to learn more about how you can teach your children executive function skills at home.
Copyright 2017 WFIE. All rights reserved.