KY woman rescues horse from pool in her church clothes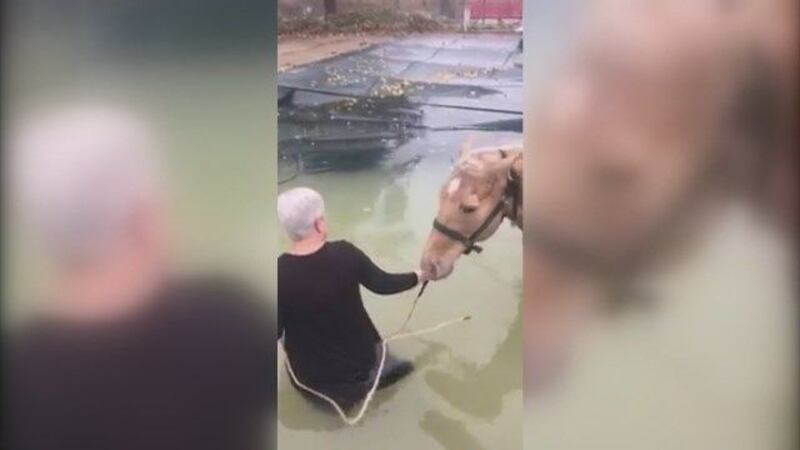 Published: Nov. 15, 2017 at 7:17 PM CST
|
Updated: Nov. 25, 2017 at 4:38 PM CST
HOPKINS CO., KY (WFIE) - A Hopkins County woman and a horse named "CD" have a special bond.
In fact, Denise Casares has her own nickname for the stallion. She calls him Bubba.
"He knows that's who I mean," said Denise.
Denise is a former horse trainer and sometimes takes care of CD when his owners are out of town.
She says he was abused by his former owners and only has one eye.
Now, Denise says he's with good people in Manitou who own three other horses.
On Sunday, CD got into some trouble.
He broke out of his fence and stepped on the cover of a swimming pool, falling into the freezing cold water.
Denise says they aren't sure how long he was trapped under the cover, but he had managed to get himself from the deep end to the shallow end.
She says he probably wouldn't have survived another hour.
When she heard the news, she came right over to help free him, still wearing her church clothes and high heels.
Denise eventually got into the water to help free CD, something she says she wouldn't have done for just anyone.
Denise was in the water for about 30 minutes before CD finally climbed out.
Both Denise and CD are doing well. The pool however, is not. Denise says it will have to be replaced.
The fence has been fixed.
Copyright 2017 WFIE. All rights reserved.