Tri-State Alliance holds "Transgender support group parent day"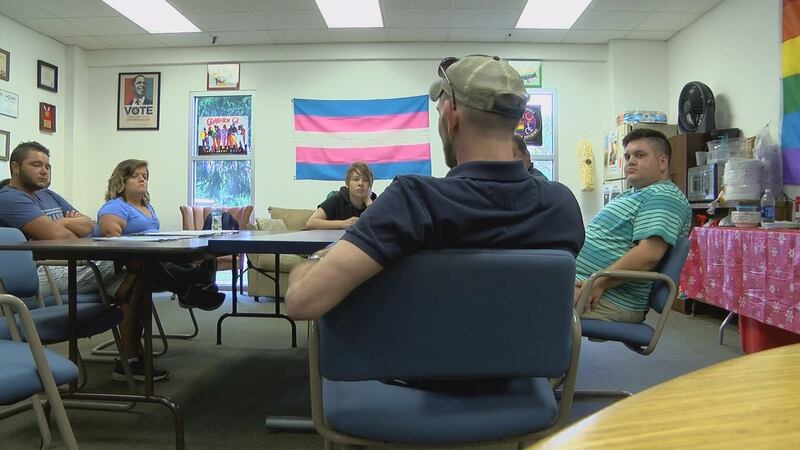 Published: Jun. 18, 2017 at 10:31 PM CDT
|
Updated: Jan. 9, 2018 at 1:18 PM CST
EVANSVILLE, IN (WFIE) - Not they, them, he or she. The people at the Tri-State Alliance's headquarters on John Street want to have an open forum and discussion about their experiences with their parents, as teens, in the LGBTQ community.
Trevin Jones came to the Tri-State Alliance after getting kicked out of the house at around 13-years-old, right after Jones' father found out his son came out as gay and transgender.
"He told me when I came out as gay, that I couldn't be any son of his and have sex with men, and I said no matter what you think, I'm still your son and I love you and he told me to get out of his house," Jones said.
Jones became homeless and had a run-in with drugs before the two reconciled.
"His words verbatim were 'I'm okay with you being gay, I guess I can be okay with that, but you should have waited until I was dead to tell me you were a tranny,'" Jones said.
Now Jones said they speak every now and then, but not much about that discussion that originally drove them apart.
"It's just something that doesn't exist to him, he just doesn't understand any part of it."
Arthur Westcott came out at 11-years-old and said it took some time before mom and dad came to grips with that. Westcott said the best remedy is to be surrounded by others with a similar story.
"I've been able to surround myself with people who are similar to me, or just people who have respect for who I am and allow me to be myself comfortably," Westcott told 14 News.
Now, both are sharing their experiences with others and hoping it can push them to accept themselves.
"It fills me with a lot of hope and it fills me with a lot of joy to know that if a 14-year-old can do it, then I can do it," Jones said.
Copyright 2017 WFIE. All rights reserved.