Tri-State Alliance gathers for Transgender Day Remembrance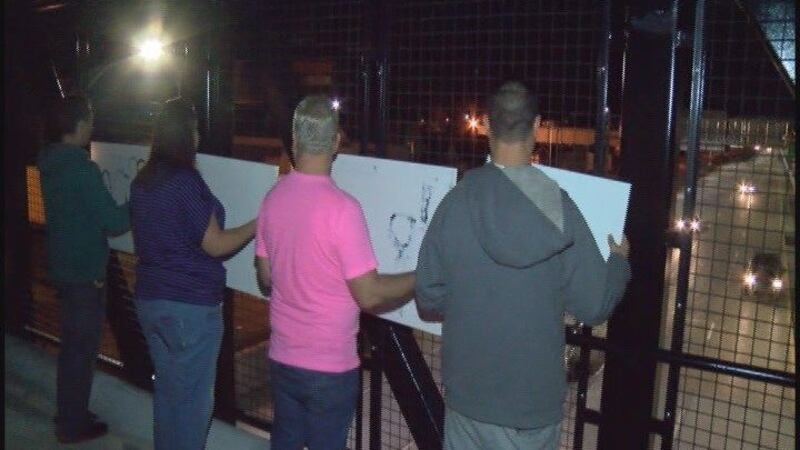 Published: Nov. 16, 2015 at 3:46 AM CST
|
Updated: Jan. 9, 2018 at 6:17 PM CST
EVANSVILLE, IN (WFIE) - The Tri-State Alliance lit up the Lloyd Expressway with a special candle vigil Sunday.
Members of the organization gathered at The Pub and then marched up to the new pedestrian bridge.
They held up candles and signs that read "trans lives matter."
They gathered in honor of Transgender Day Remembrance, a day created to spread awareness in the public about accepting people in the LGBT community.
Before the vigil, some shared their stories of coming out.
"A lot of transgender people commit suicide, so we're trying to raise awareness to let people know that people should be accepted for who they are and what they are," said Tri-State Alliance President Wally Painter.
The Transgender Day of Remembrance is an annual ceremony celebrated locally and nationally.
Copyright 2015 WFIE. All rights reserved.