Tri-State man with Down Syndrome ready for bodybuilding competition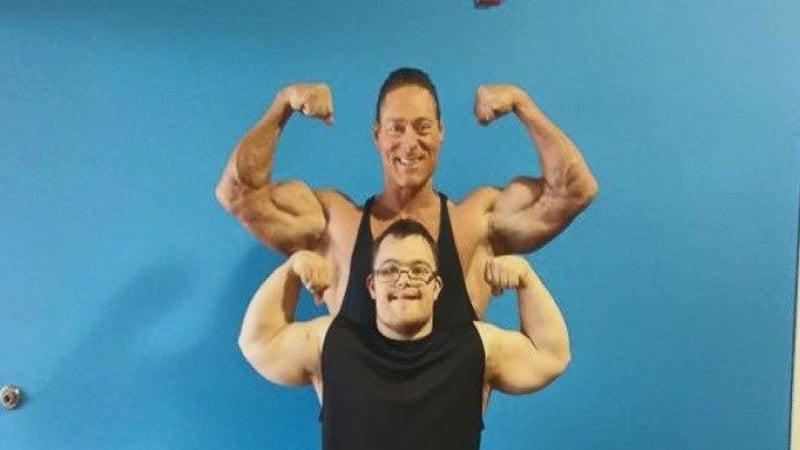 Published: Nov. 2, 2015 at 10:10 PM CST
|
Updated: May. 19, 2016 at 9:27 PM CDT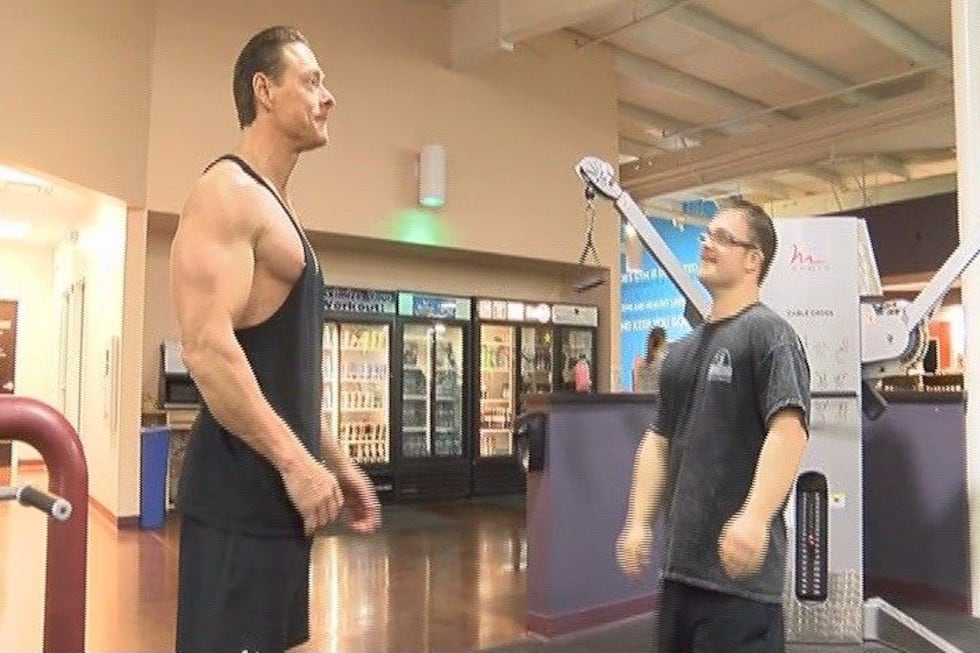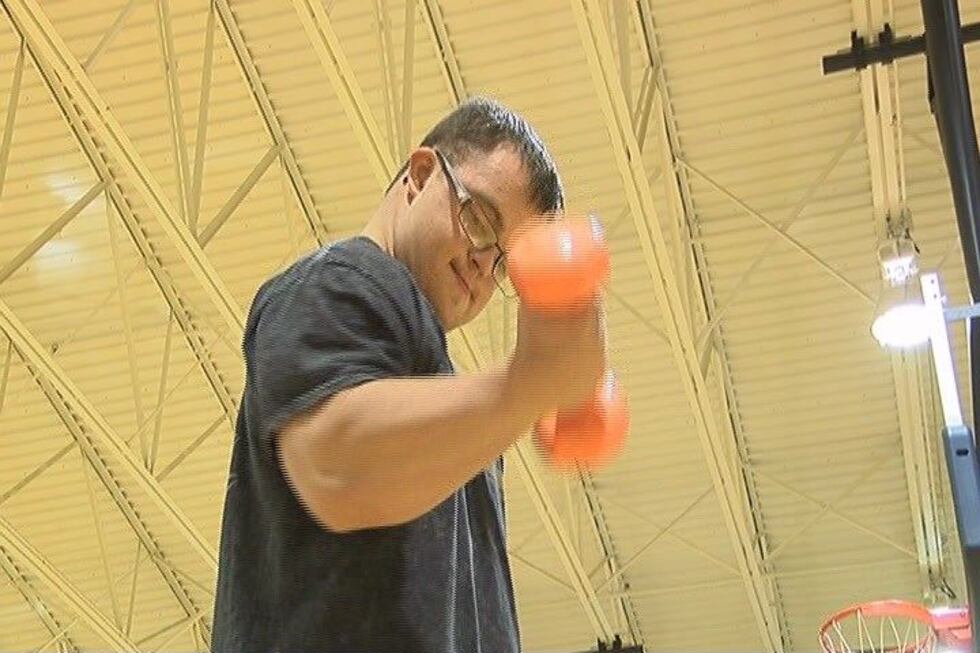 EVANSVILLE, IN (WFIE) - A Tri-State man will be achieving his dream in eleven days.
Collin Clark and Glenn Ubelhor are getting ready for Collin's first bodybuilding competition.
The two have become fast-friends through the process.
"I feel great," Collin said.  "I'm so happy to be doing this.  Bodybuilding is in my blood and I always wanted to do this ever since I was a kid."
Collin has made an amazing transformation.
He was working the desk at Bob's Gym North when he saw Glenn, a personal trainer and professional bodybuilder in the next room.
Glenn was perfecting his routine for a bodybuilding competition.
When Glenn left the room, Collin entered.  Collin imitated every move, and dreamed of the day he'd be on stage like Glenn.
Shortly after that, the two started training together.
A year later, Collin lost 60 pounds, toned up and is competition ready.
Glenn says for many, a transformation like this is unlikely but for Collin, a 22-year-old with Down Syndrome, it's amazing.
"That's Collin, he's just hungry," Glenn said.  "He's never nervous.  He's just excited."
"The reason why bodybuilding is my passion is because I watch Glenn," Collin said.  "I watch bodybuilders all around the world and it inspires me to work harder and train harder."
They've followed a strict diet and exercise routine together, preparing for the big day.
Collin will have 60 seconds to perform on stage to AC/DC's 'Back in Black', and no matter the outcome, Glenn says he's beyond proud of the progress Collin has made.
"To see it all come together and see it up on the stage, living his dream, being in that moment," Glenn said.  "How many of us really get to live our dream?  That's going to happen for Collin."
With the support of his family, gym and friends behind him, Collin isn't nervous. He's ready.
His advice to those with a dream.
"I would say never give up, never quit," Collin said.  "Try harder, push harder.  And just give it your all."
Copyright 2015 WFIE. All rights reserved.