LGBT community, supporters celebrate Supreme Court's ruling in Evansville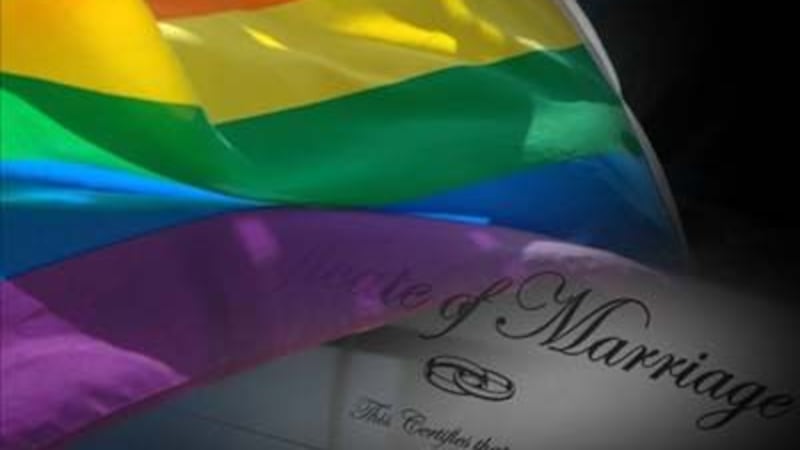 Published: Jun. 26, 2015 at 10:02 PM CDT
|
Updated: Oct. 10, 2016 at 5:38 PM CDT
EVANSVILLE, IN (WFIE) - Supporters of the LGBT community and same-sex marriage gathered at Scandals, formerly The Pub, to celebrate Friday's Supreme Court decision.
Members of the Tri-State Alliance and several other organizations said they have always felt welcomed in Evansville, but it's a life-changing day to know they have the same rights every couple in America already has.
Many supports say the decision isn't only about marriage equality, it's also entitling same-sex couples to over 100 other rights that heterosexual couples already had.
IT's been a long time coming for Reverend Phillip Hoy, who performs many same-sex weddings.
"As a heterosexual, I'm guaranteed fourteen-hundred some odd rights in my marriage and in my life that same gendered people are not," he said. "I've come to the conclusion that sexual orientation is genetic, and if it's genetic, then it should be accepted."
Wally Paynter with Tri-State Alliance says there's still a long way to go with equalizing rights for the same-sex community, but Friday was a big step towards that goal.
Related stories:
Gov. Pence statement on Supreme Court same-sex marriage ruling
Supreme Court legalizes same-sex marriage nationwide
Copyright 2015 WFIE. All rights reserved.