Tri-State Alliance President reacts to Supreme Court arguments on gay marriage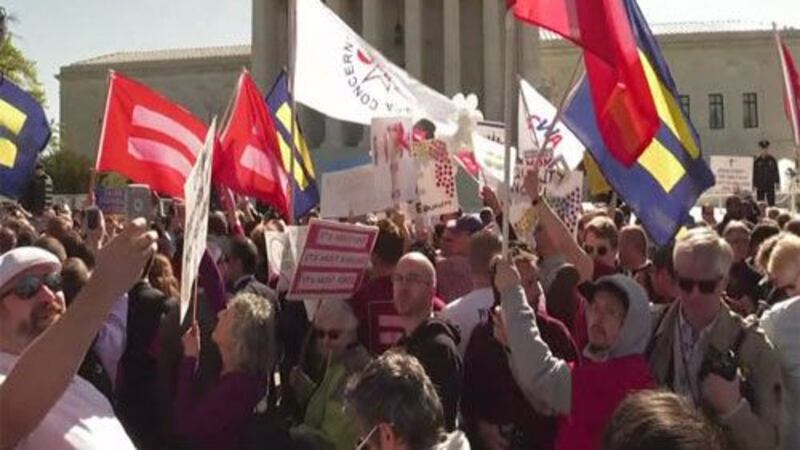 Published: Apr. 29, 2015 at 12:12 AM CDT
|
Updated: May. 19, 2016 at 9:25 PM CDT
EVANSVILLE, IN (WFIE) - The U.S. Supreme Court heard historic arguments Tuesday on the issue of gay marriage.
In Evansville, Wally Paynter with the Tri-State Alliance has been following the hearings.
Right now, if a couple gets married in a state where gay marriage is legal their rights may not be recognized in a state that does not allow it.
Paynter says he is hopeful marriage will soon be legal in all 50 states so there won't be any issue when it comes to recognizing marriages in different locations.
Paynter says the Supreme Court arguments are getting more people to talk about the issue and become educated.
"I think it's exciting to see public opinion changing and people coming out in support of our rights and the dialogue from the other side from people who oppose same sex couples," Paynter said. "Some of the dialogue is changing because people don't want to be seen as someone who discriminates against people who are different than themselves."
The rulings are expected to be issued in late June.
Copyright 2015 WFIE. All rights reserved.