Local opposition forms to IN religious freedom bill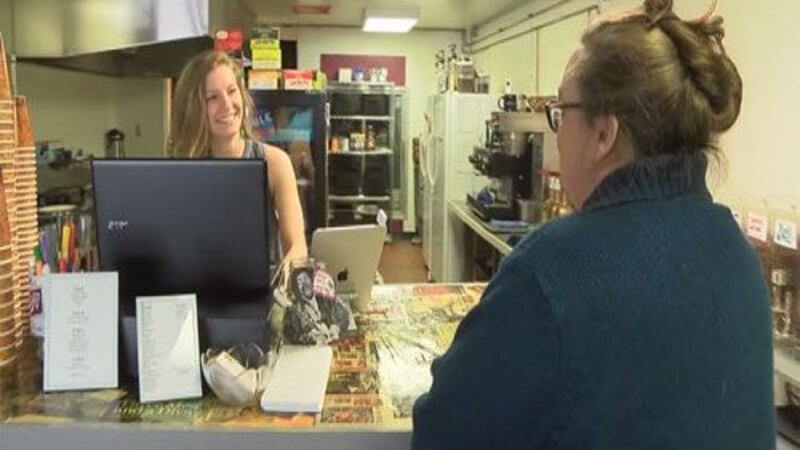 Published: Mar. 25, 2015 at 2:28 AM CDT
|
Updated: May. 19, 2016 at 9:23 PM CDT
EVANSVILLE, IN (WFIE) - Opponents of Indiana's Religious Freedom bill say the law will backfire and create unintended consequences.
Penny Lane Coffeehouse is getting out in front of the issue and saying they'll welcome everyone.
The Indiana Senate approved the Republican-backed bill Tuesday.
It would prohibit any state or local laws that "substantially burden" the religious beliefs of an individual, business or religious institution.
Governor Mike Pence says he'll sign it.
The President of the Tri-State Alliance says businesses that discriminate will get boycotted.
"With all I've seen on Facebook today and Twitter, I think as soon as a business says anything that they're going to discriminate, I think we'll all know about it and I think it will impact their bottom line," said Wally Paynter of Tri-State Alliance.
"Regardless of who you are, we want Penny Lane to be a safe haven. Penny Lane has been a large player in this community here in Evansville and have been accepting of all people, all walks of life and we want to continue to be that place for anyone," added Lauren McMillen of Penny Lane.
Already, the largest convention in Indianapolis, Gen Con, is threatening to pull out of the state if the Governor signs the bill into law.
Groups supporting the measure say it would prevent the government from compelling people to provide services for same-sex weddings or other activities they find objectionable.
Copyright 2015 WFIE. All rights reserved.