Century old local company has plan to sail into the future
Published: Sep. 18, 2012 at 5:24 PM CDT
|
Updated: Sep. 25, 2012 at 5:24 PM CDT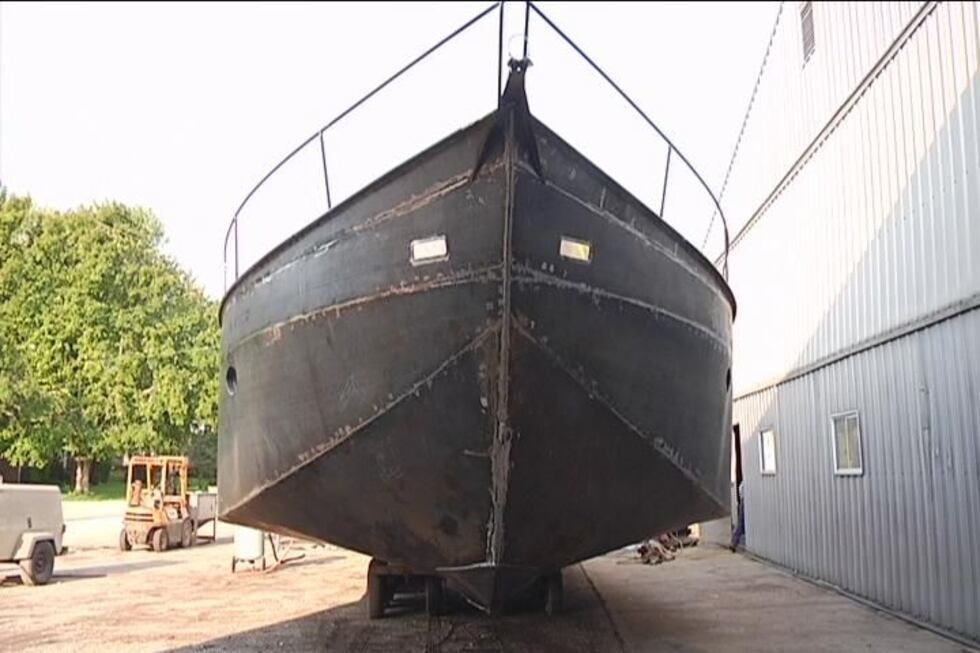 POSEYVILLE, IN (WFIE) - You may not associate Poseyville with yachts, but thanks to one local business you soon may.
Nix Welding in Posey County has been around for more than a century, and they have recently found a unique way to diversify.
A yacht in the middle of Poseyville may be the last thing you expect to see.
"We get a lot of what in the world are you doing...things like that," said Matthew Nix, Vice President Nix Welding.
"There are quite a few people that drive slowly and they just want to see and check out what's going on," said Adam Nix.
At Nix Welding, a typical day once meant fixing farm equipment.
The business started 110 years ago as a blacksmith house. Since then the fifth generation family-owned business has branched out.
"I heard once if you don't evolve you evaporate, so I kind of take what's out there and run with it," said Matthew.
That's why when a man asked Matthew Nix if he could build a custom yacht, Matthew said, "why not".
"We're only 20 miles from the river and from the Ohio River you can take a boat like this anywhere in the world," said Matthew.
And that's precisely what Richard Hoover, who commissioned the ship plans to do with it.
"My plan is to quit working and get on the Ohio River and travel the Rivers and the Great Lakes and go down to the Gulf and around," said Hoover.
An unexpected business venture that has Nix Welding sailing into the future.
The ship won't be ready to set sail until springtime.
In case you're wondering, it's owner is planning on naming it "Hoover's Boys" for his grandsons.
Copyright 2012 WFIE. All rights reserved.