Author gives kids course in drawing comics and building a story
Published: Jun. 10, 2012 at 8:18 PM CDT
|
Updated: Jun. 17, 2012 at 8:19 PM CDT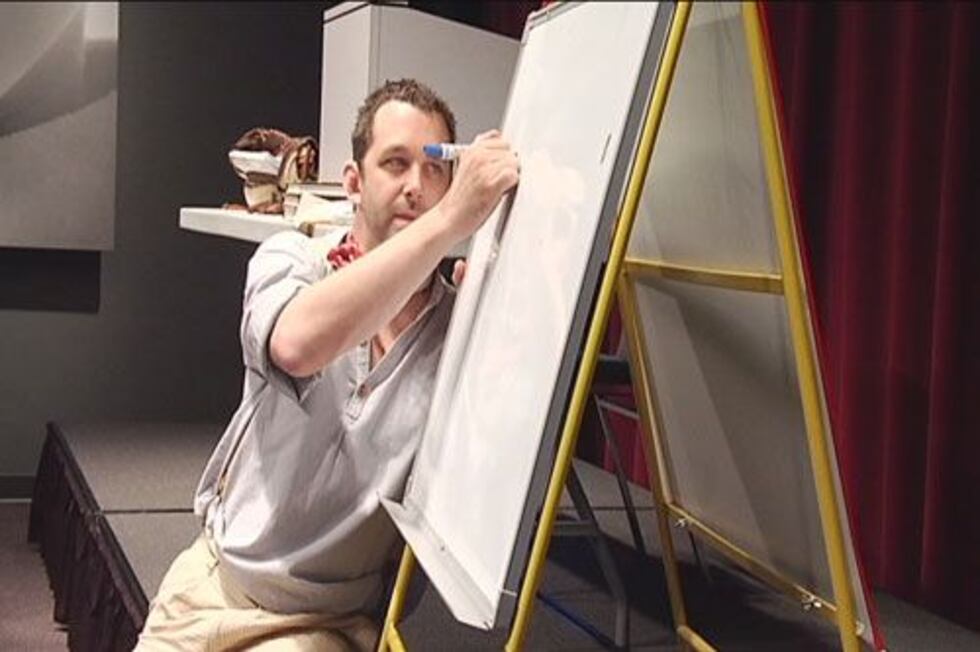 Some Evansville kids put down the remotes and the video games to learn more about reading and writing.
They learned about history, art and reading through comic books.
Author Chris Schweizer stopped by the Children's Museum of Evansville on Sunday. He wrote the 'Crogan's Adventures' series, three graphic novels about different historical periods.
Schweizer gave a crash course to some kids about drawing comics and building a story. He says graphic novels are a great way to foster a love of reading.
"Comics and graphic novels have a great track record of promoting literacy because of the context between the words and the pictures and that immediacy of that context. It's not like an illustration that might over a lot of text. It's every single sentence has it's own drawing," Schweizer.
Schweizer says he does a lot of research before drawing his cartoon characters to make sure the scenes are historically accurate.
Copyright 2012 WFIE. All rights reserved.