Discrimination Law under discussion in Vand. Co.
Published: Mar. 19, 2012 at 9:09 PM CDT
|
Updated: Mar. 26, 2012 at 9:09 PM CDT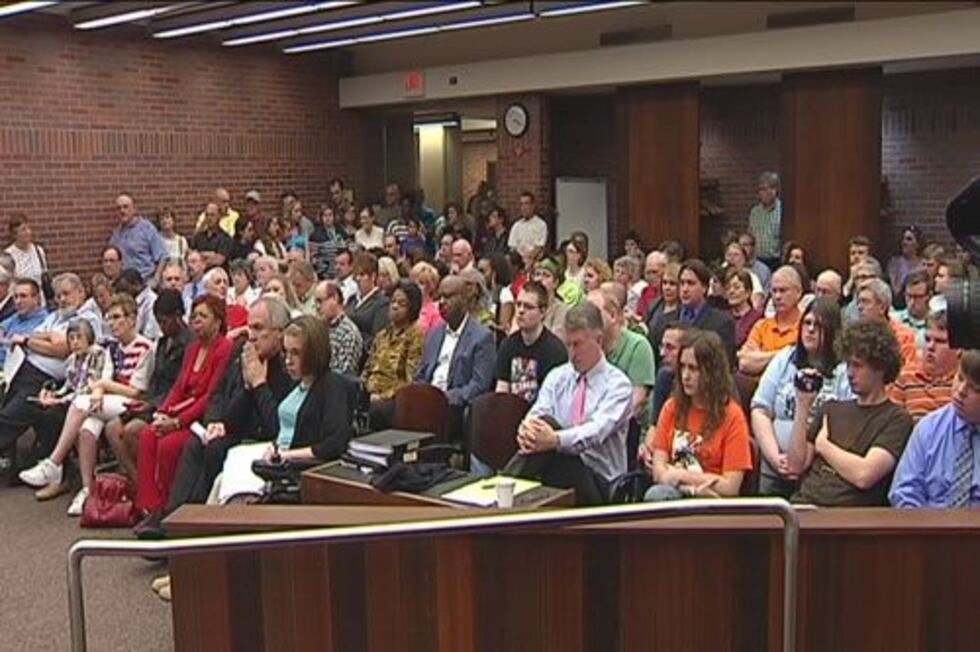 There was plenty of feedback Monday night to the proposed changes to the Vanderburgh County Civil Rights ordinance.
The City of Evansville recently amended its ordinance and the county is looking to possibly follow suit.
It was for two and a half hours that both sides presented their case at the Civic Center. Some told personal stories and others quoted the Bible.
It was standing room only in the County Commission Chambers as commissioners heard the public's thoughts on adding age, disability, sexual orientation, and gender identity to the civil rights ordinance, but it quickly became clear that age and disability weren't the focus of this amendment.
Almost everyone who spoke against the amendment pointed a finger at the gay community.
"I am strongly urging you to oppose adding sexual orientation and gender identity," said a women opposing the ordinance. "The real truth here is not a campaign for equal treatment in society. This is an agenda to eventually force society to accept homosexuality as a normal and acceptable behavior," said the same women.
"People need to realize what the agenda is of the Evansville gay communities intent. It is to capture the young and the old into a lifestyle or an acceptance of their identity," said Bob Jones who opposes the amendment.
But for supporters like Wally Paynter, he says listening to the opposing view actually underlines why this amendment is needed.
"We have a problem proving the need that people will discriminate, unfortunately the other side has proven that they want to discriminate. They want to be able to fire people for being gay and that's why this ordinance is so important," said supporter Wally Paynter.
For a transgender woman, she told commissioners she's been discriminated against with nowhere to turn. Shortly after she made the change from a man to a woman, she says she lost her job.
"I have been unemployed since last June. I haven't been able to find work here in the county. Anytime someone brings up a background check on me, it pops up two names and they move on," said the transgender woman.
So many people signed up to speak tonight that another public forum will be held on April 9th, before a vote is taken.
Copyright 2012 WFIE. All rights reserved.