Sex for sale in the Tri-State
Published: Feb. 21, 2012 at 3:10 AM CST
|
Updated: Feb. 28, 2012 at 3:10 AM CST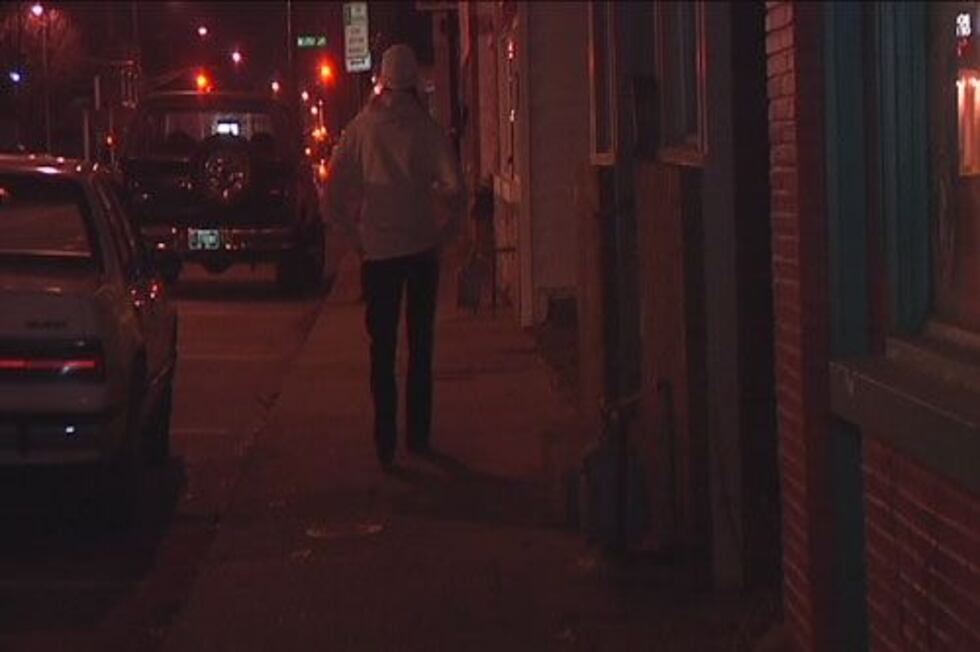 Prostitution arrests in Evansville have decreased dramatically in recent years. Arrests are down 95-percent just within the last 6 years. But some wonder if those numbers deceiving.
Last year, there were only four arrests. But six years ago, in 2005, there were 81 arrests.
This begs the question are fewer people committing the crime or are fewer of them being caught? It's a crime police say they watch out for.
'Holly' did it for nine years and was never caught.
'Holly' is not the woman's real name, it's used to cover up her identity.
Holly never really had a chance for a normal life.  At the tender age of 12, she was raped and developed a drug habit.  She lost her dad at 14 and was placed into foster care. At 18, her boyfriend convinced her prostitution was a way to make money.
"That was so much money, I was a money girl," said Holly. "I got addicted to the quick money, it was a lot of money."
By a lot of money, Holly means thousands a night.
She would walk the street, never knowing who she would go home with.
"I got beat up, raped, and I even had money and got robbed," said Holly. "I was in hell, it was my hell. It was my prison, I didn't think there would ever be a way out."
Holly drank and got high to get through it. She drank and got high to forget, turning a vicious cycle.
"I hated myself. I can't count how many times I tried killing myself, literally, I wanted to die," said Holly.
If you look at recent statistics, there seem to be fewer women walking the streets, but experts say the numbers are deceiving.
"The main thing is it's not as big of a focus for law enforcement, that there's a lot bigger issues they need to deal with as opposed to prostitution. The way people perceive it as a crime has really decreased," said USI's Associate Professor of Sociology Todd Schroer.
"Our activities have changed over the years dealing with meth. We have to allocate our resources to where it's going to have the greatest impact on the community as a whole," said EPD officer Jason Cullum.
While it might not be a focus, experts and Holly say that there are still just as many women out there.
"The women know where the cops are going to be, and they're not going to go where the cops know where they go," said Holly.
It wasn't until Holly hit rock bottom, hospitalized with pneumonia, that she turned life around.
She is no longer walking the streets and, now, drug and alcohol free.
"That was my wake up call, totally, because I don't want to die," said Holly.
For years, Holly was scared she'd see herself on the news.
Now, she's proud to be on it, to tell you this crime is still going on and that the next time you think to turn a blind eye, don't.
"If somebody can help these women out there, they need to, because that time could be there last. They could be beat, murdered, raped and it's not worth it. Whatever it takes, I feel the community needs to do. I was probably one of the worst prostitutes in Evansville, and if I can actually make it and now there's something else out there. I believe any women can," states Holly.
Experts say there are other factors that have also lead to fewer arrests. Those include new technology, which helps prostitutes evade police and more help for women with drug addictions.
Experts say there is less of a stigma attached to pre-marital sex, which reduces the market for prostitution.
Statistics for Tri-State prostitution arrests:
EVANSVILLE:
2005 81 arrests

2006 36 arrests

2007 38 arrests

2008  19 arrests

2009   8 arrests

2010 2 arrests

2011  4 arrests
OWENSBORO:
2005: 2 arrests

2006: 1 arrest

2007: 1 arrest

2008: 0 arrests

2009: 0 arrests

2010: 0 arrests

2011: 1 arrest
HENDERSON:
2005: 2 arrests

2006: 0 arrests

2007: 1 arrest

2008: 0 arrests

2009: 0 arrests

2010: 0 arrests

2011: 0 arrests
Copyright 2012 WFIE. All rights reserved.