UPDATE: Portion of bridge collapses after tow boat accident
Published: Jan. 27, 2012 at 2:04 AM CST
|
Updated: Feb. 3, 2012 at 2:05 AM CST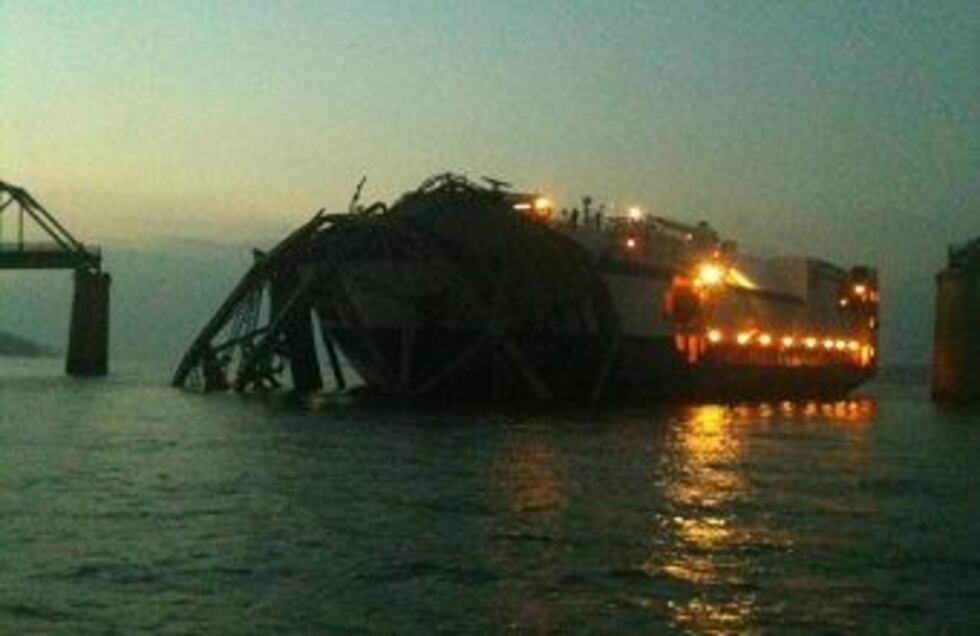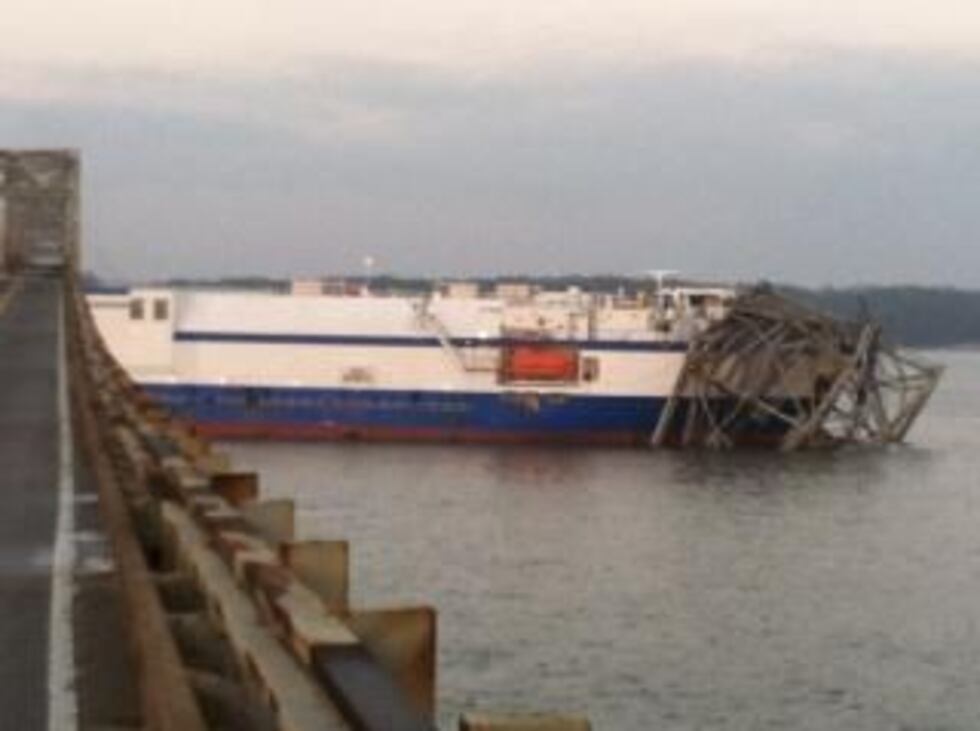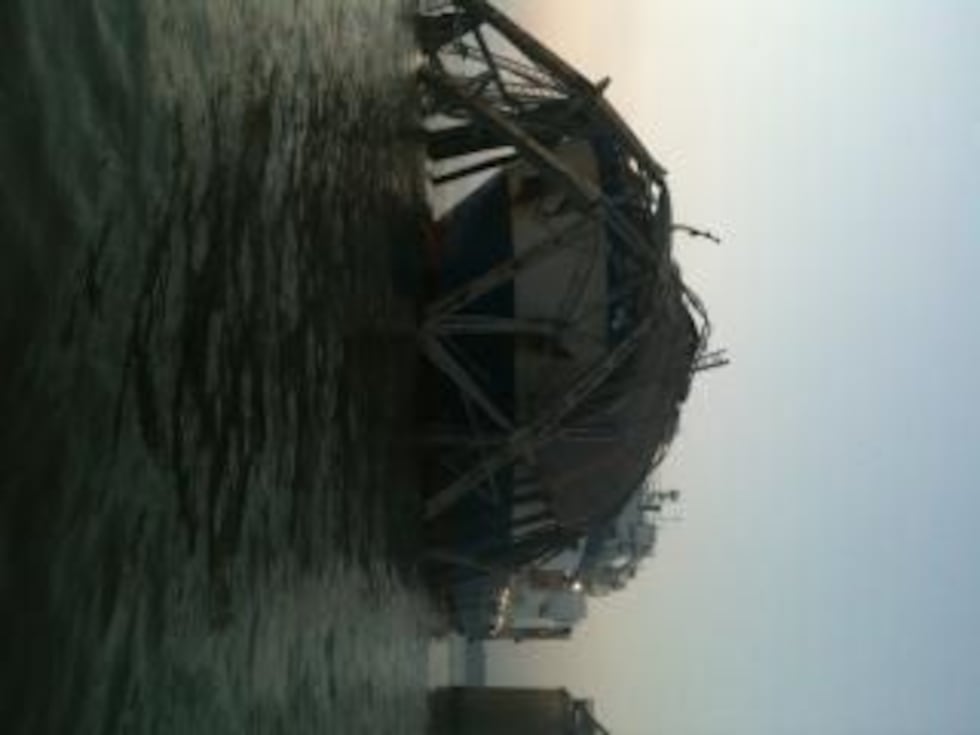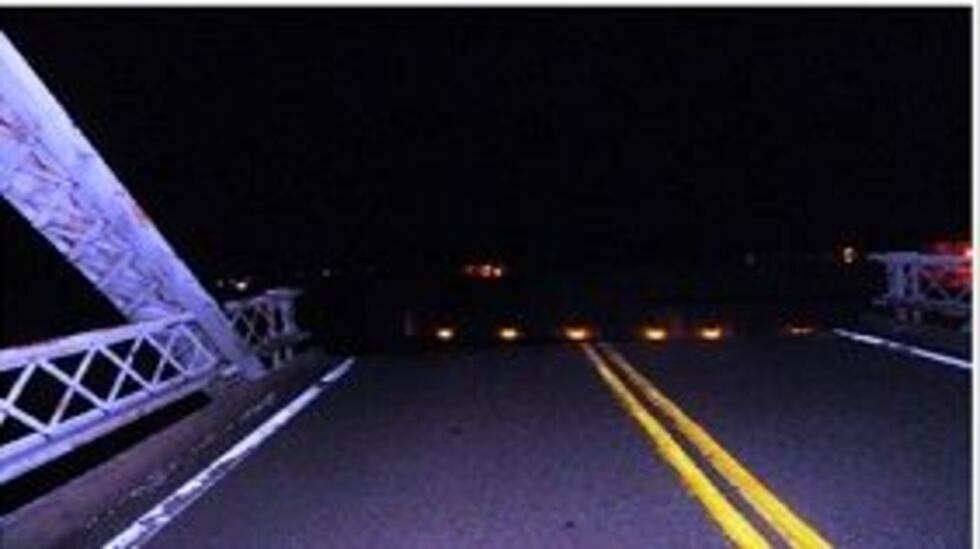 A section of the Eggners Ferry Bridge over Kentucky Lake and the Tennessee River collapsed and remarkably there are no injuries reported.
This is a popular recreation area and visitors will have to take a different route to get there.
Crowds gathered throughout the day to witness what looks like a scene from a movie.
"I've never seen anything quite like this but again, we're about the business of where do we go from here to clean it up," said Transportation Secretary Mike Hancock.
Just after 8:00 p.m. Thursday night, a vessel with about 20 crew members crashed through the main span of the Eggners Ferry Bridge.
Lt. Governor Jerry Abramson says this could have been much worse.
"How fortunate we were, you talk about being blessed, how fortunate that we were that no one was injured in this situation," said Abramson.
Hancock says the accident may cause problems for local residents with their phone service.
"There was an AT&T fiber optic cable that was actually attached to the bridge as it came through this location and of course when the went down so did the cable," Hancock said.
Trigg County Judge Executive Stanley Humphries says this bridge is a vital part of their community and it will definitely have an impact.
"This is a tourism destination and a region so in the Spring and Summer time of the year, it is considerably more," Humphries noted.
Now, several agencies are undergoing an extensive review of the accident to determine just what happened. It's unsure if any charges will be filed.
A four lane bridge is in the state's long term highway plan and Hancock says this bridge has been around since 1932.
"We were hoping to get just a couple more years out of it until the new bridge could be put into operation, so a little bit ahead of schedule it looks like and we're just going to have to figure out where to go from here."
Officials don't have any timetable as to how long this investigation will last, but they're urging all traffic to use Interstate 24 until the investigation and clean up is complete.
Copyright 2012 WFIE. All rights reserved.