Demolition begins on Cedar Hall School in Evansville
Published: Jun. 29, 2010 at 10:18 PM CDT
|
Updated: Jul. 3, 2010 at 10:12 PM CDT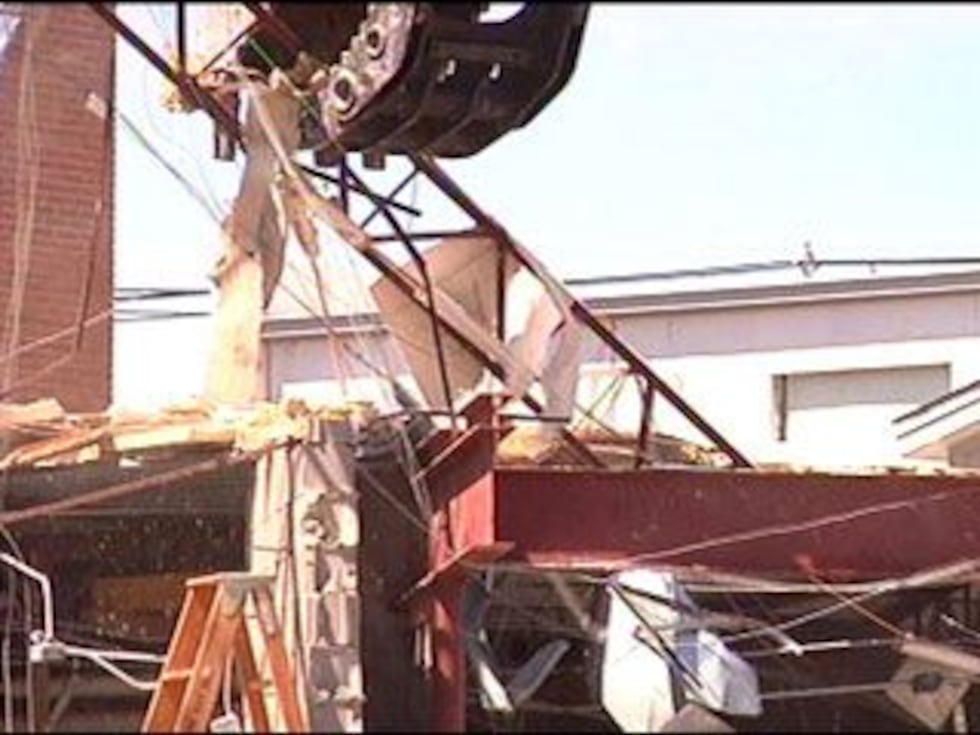 By Gretchen Ross - bio | email | Twitter
Posted by Kelsey Wheatcroft - email
EVANSVILLE, IN (WFIE) - Demolition commenced Tuesday morning on the older portion of Cedar Hall School.
It's part of the work crews are doing before the school re-opens in August as a K-8 school.
Crews from the Klenck Company started demolishing the one story portion of the old Cedar Hall building Tuesday morning, and will be on site for the next several weeks to tear down more of the school.
The one story area of the school sits in the crew's way as they finish up building the rest of the facility.
Klenck Officials say a new music room will be built in its place.
"The EVSC was able to pull out some machines doors, hardware, that kind of stuff, to use on other complexes," says Nicholas Funke, Klenck Construction Marketing Director. "We'll put everything on the ground and sort metals and brick that kind of stuff. Try to take as little to the landfill as possible."
Funke says that the crews will finish demolishing other portions of cedar hall by mid August.
As of Tuesday Funke says crews are on schedule.
©2010 WFIE. All rights reserved. This material may not be published, broadcast, rewritten, or redistributed.