Stefanie Silvey Investigates...The Amanda Vanscyoc Murder
Published: Nov. 20, 2002 at 2:05 PM CST
|
Updated: Aug. 12, 2008 at 2:37 PM CDT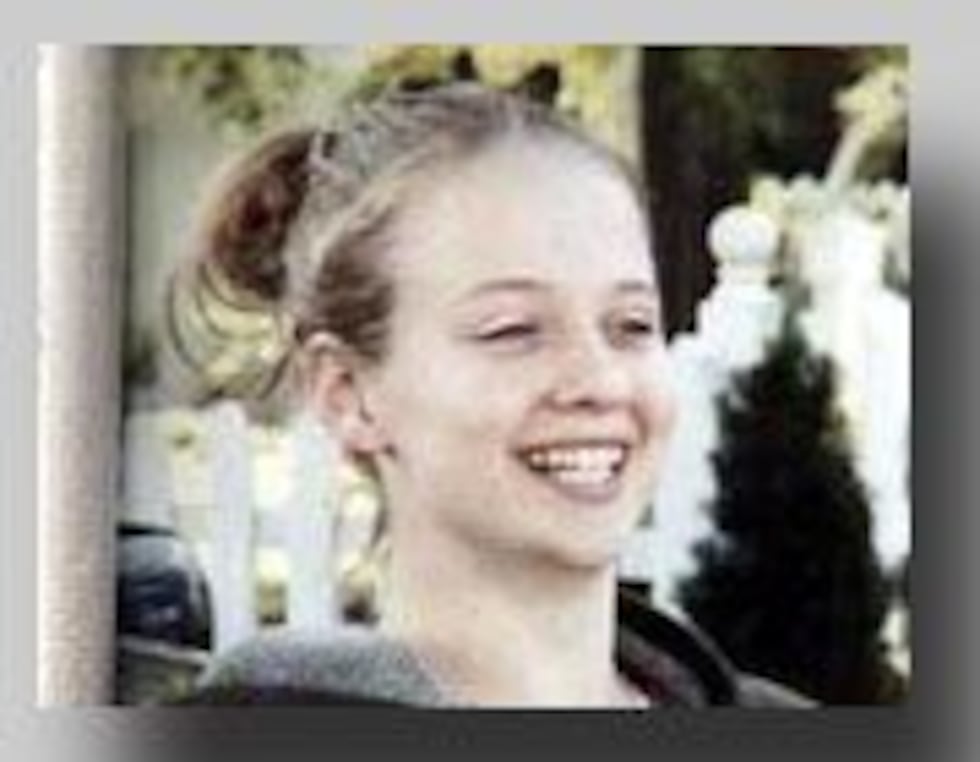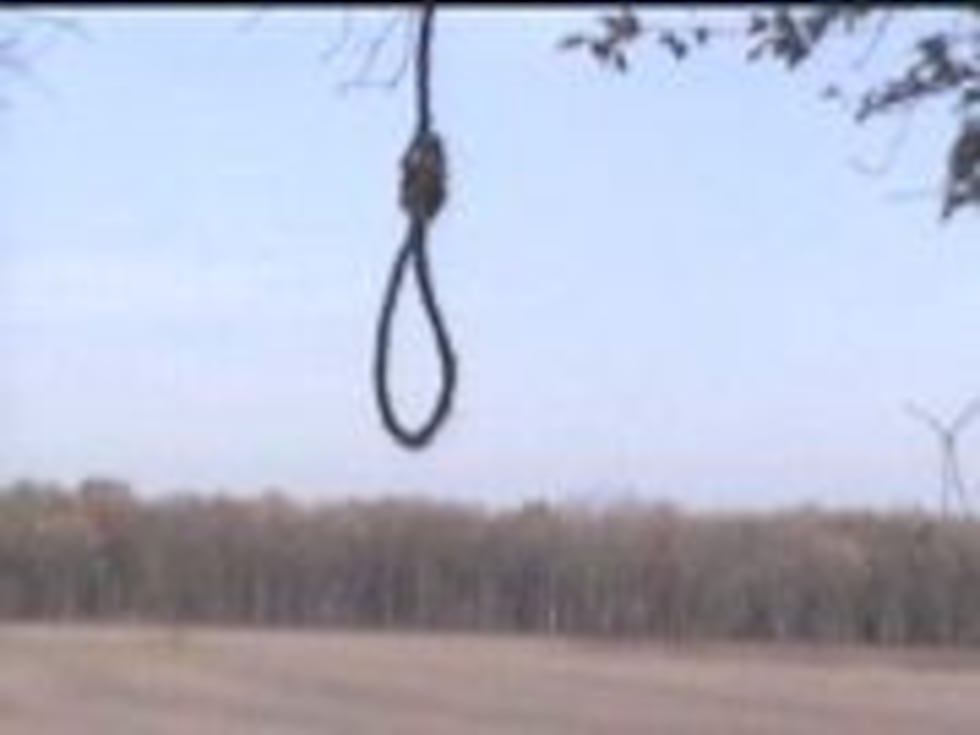 Friends and family members say Amanda, or Mandy as they call her, was starting to turn her life around.
At times, she'd hung out with the wrong crowd. As a result, they say she could have been murdered by anyone. But the man detectives think killed Mandy isn't just anyone.
One year after her murder, it is an eerie scene where she was found nude and strangled. A noose now hangs above the spot where her body was found. A sign nearby reads, "The Rats Nest."
Amanda was known to run in drug circles. Narcotics detectives later admitted she was one of their informants, but Indiana State Police detective Marvin Heilman says, "Nowhere in my knowledge has there been any indication that her death was related in any way to drugs."
Amanda's mother Linda Warner says, "She had received threats. I know that. She had spoken of those to us. She was really scared at times to come home, she had said get your gun and keep it close and lock the doors. And then there is the fact that she was found out there where they make drugs. I think it's a very real possibility."
But Amanda's father believes differently. Brad Vansycoc says, "One is alibis. They've questioned them all, they've taken lie detector tests...'they' passed." And this difference of opinions has Amanda's parents, who are divorced, at war. Brad Vansycoc says, "She (Warner) left a message on my answering machine saying if she catches me near the cemetery she's going to take me out."
Vanscyoc says his ex-wife's anger stems from who he believes killed their daughter. The investigators' number one suspect...Amanda's stepfather. Linda Warner says, "If my husband did it I would be the first one there. I wouldn't cover up for him or anyone else. And it's just crazy to me."
I asked Linda Warner if she thinks police are ignoring the drug informant angle. "Well sure, they signed her up when she was a juvenile. It makes them look like you know, 'we are signing up kids to do our work for us and they're getting wacked and you know, what the hell'?"
But why Amanda's stepfather? Sources close to the investigation say his semen was found on her body. It hadn't been wiped clean, indicating it was in close proximity to her death. I asked Warner if she realized that her husband had some sort of physical contact with Amanda shortly before her death. "I have no question that that is a possibility, but why does that make him a killer?"
Amanda's body was found on a Tuesday evening last November, but investigators like Indiana State Police detective Marvin Heilman don't think that was when she was killed. "We believe she was killed four to five days before she was found and that location of the crime we haven't been able to pinpoint. She was not killed where she was found."
Not only can investigators not answer the question of where she was murdered, they also can't account for the time in between. The day Amanda's body was found, detectives were at that same location earlier investigating a drug complaint. She wasn't there. Investigators say Amanda's purse and other belongings, including her clothes, were all still at her mother's house when her body was discovered.
Brad Vanscyoc says because of the police evidence he's considering a civil suit against his daughter's stepfather. "My main concern is to get a conviction. My other reason for getting a possible civil suit is because I want everyone to know."
Heilman says a conviction isn't in the near future. "Yes there was some sexual contact, but whether we can link that contact with the actual killing of Amanda, that's a question the prosecutor has to, and has weighed, and he has made his evaluation that the link is not strong enough apparently to proceed with that prosecution."
Linda Warner says,"The pieces just don't fit. Where was she at from Friday until Tuesday? Where? She wasn't outside, there are none of the signs of a body being exposed. She was somewhere. She was kept somewhere."
There is one thing Amanda's parents seem to agree on. They both say they love and miss their daughter. Brad Vanscyoc says, "I would love to find another suspect. I've got a son with her and you know this is really playing hard on him and another suspect would sure make it easier on him which would make me ecstatic."
Linda Warner looks at pictures of her daughter, unable to fight back the tears. "I've tried to remain strong in faith that it will be solved. I do know that even if it doesn't , God knows who did this and there is no punishment that man can give to what God will have in store for them. I wish they would come forward and answer some of my questions and admit what they've done so the family has some closure...but I think eventually the police will hopefully find what they need to be able to solve this case."
Investigators believe Amanda was killed last year on a Friday morning, November 9th, shortly before noon, but a relative says she saw Amanda that same morning outside the Boonville courthouse. Jesse Waters was at the courthouse paying her taxes. She showed me a copy of her tax receipt to verify the date. Waters says Amanda was wearing an orange sweater, blue jeans and tennis shoes and was talking to two white men in a rusted-out, white four door vehicle.
Detectives don't doubt Waters' story, but they think she's mistaken about the day. Amanda was in court in Boonville on November 8th. Detectives have a mug shot of her that day wearing that orange sweater. Investigators say they find it hard to believe she would wear the same clothes two days in a row. Her mother checked her home for missing clothes, but there weren't any.
My source tells me, Amanda's stepfather originally denied the sexual relationship, but after presented with DNA evidence, changed his story. Both Amanda's parents told me they were told by police that Amanda's stepfather also failed a polygraph test regarding her murder. Detectives wouldn't confirm or deny that when I asked.
I asked her stepfather for an interview. He declined. Warrick County prosecutor Todd Corne also declined my request for an interview saying the investigation is ongoing.
This is a difficult case because she was strangled, so there isn't any blood evidence to look for. She also lived with her stepfather and mother, so police say her DNA would naturally be on everything they own. Detectives don't know where she died. And they don't know where she was between that Friday and Tuesday, so anyone with information about that could help.
If you know any more about the Amanda Vanscyoc murder, or her wherabouts during that time, contact Indiana State Police or the Warrick County sheriff's department.