Multi-media journalist
Cleveland, Ohio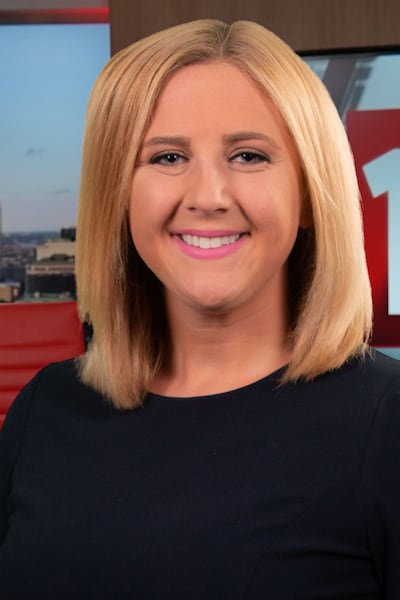 Katie Tercek is a reporter for WOIO 19 News in Cleveland, Ohio.
Katie was born and raised in Mentor, Ohio. She's thrilled to be back home reporting. She attended Notre Dame-Cathedral Latin School in Chardon, OH. Go Lions!
She's honored to listen, record, and share your stories daily. Send her a message with questions or stories. She loves hearing from you!
Ever since Katie was young, she's been talkative, energetic, and curious. She enjoys being around people, helping them, and making them happy. Katie chose to be a journalist because she's able to help, inform, and give back to communities. She's determined and jumps through hoops to get answers.
Katie is a proud alumnus of St. Bonaventure University in Western New York where she got her start in broadcast journalism. She was a reporter and the news director of SBU's television station, SBU-TV.
In the spring of 2017, Katie founded and created her own lifestyle blog, the.hopscotcher. The blog motivates others to live a mindful lifestyle. She uses the blog to advocate and motivate others who have anxiety, ADHD, and eating disorders.
In 2018, Katie worked at KFBB in Great Falls, Montana where she covered national stories including the disappearance of Ashley Loring Heavy Runner. Ashley's story has made an impact in bringing justice for missing murdered Indigenous people.
In 2019, Katie went on to join the WFIE news team in Evansville, Indiana. There, Katie covered the Coronavirus pandemic, a time that changed all of us.
When Katie isn't working in the newsroom, she is spending time with family/friends, running, hiking, traveling, cooking, or watching movies.
Education
St. Bonaventure University