Anchor/Reporter
Evansville, Indiana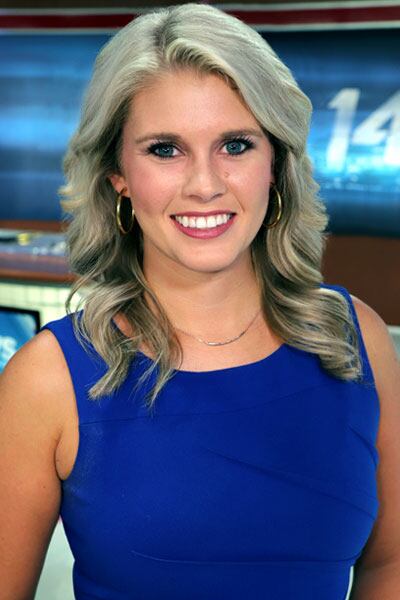 Breann Boswell joined 14 News as the evening anchor in the summer of 2022.
Breann was raised just south of Indianapolis in a small town called Bargersville. She aspired to be a reporter at a young age and got her start early by anchoring her elementary school's morning newscast. She later became the sports coverage specialist at her high school, Center Grove.
She continued her education in Virginia where she received a degree in Digital Media: Performance and Piano Performance. Throughout college she covered sports with the Liberty Flames Sports Network. She also spent time interning with WTHR in Indianapolis and WSET in Lynchburg, VA. One of her favorite memories is covering the 100th running of the Indianapolis 500.
She moved to Wilmington, NC after graduation to be a worship leader and communications director at a local church.
April 2020 Breann began her career in journalism in Fort Wayne, IN where she was an anchor, reporter and producer.
Breann and her dog Tucker live in Newburgh. In her spare time, she enjoys being outside with her favorite people. She loves going to the lake, the beach, and the mountains. Playing a round of golf is one of her favorite spring and fall activities. Breann is always planning her next trip and loves to travel. She's a musician and enjoys playing the piano and singing as well. Her weakness, food... she loves to cook and bake.
Breann is a volunteer at her church and with Vanderburgh County CASA.
Her passion for people and telling stories has her excited to be in the career she loves while living in the tri-state area. She is passionate about the Peace of Mind Project at 14 News and works hard to help people struggling receive the resources they need. Breann;s purpose is to impact the world through journalism stories.