'Shop Owensboro' event starting Saturday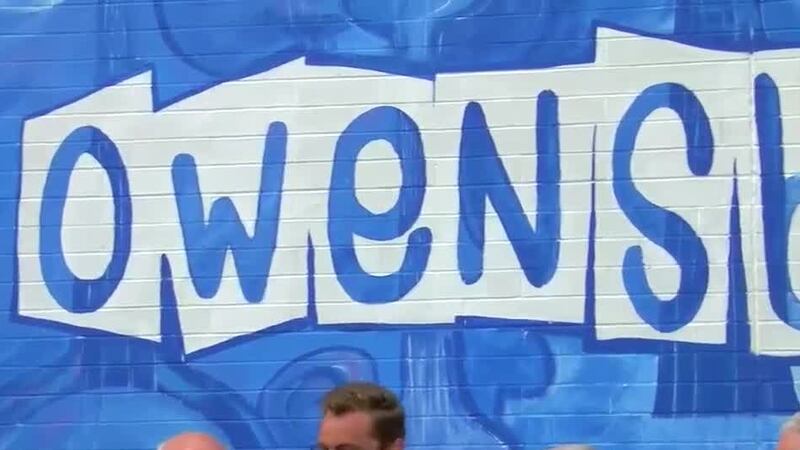 Published: Nov. 21, 2023 at 11:25 AM CST
OWENSBORO, Ky. (WFIE) - Officials with The Greater Owensboro Chamber of Commerce are inviting people to "Shop Owensboro 2023."
They say it was created to elevate the well-known Small Business Saturday concept, with a focus on shopping local with Chamber Members.
The kick-off is Saturday, November 25 at 9 a.m. at Independence Bank on Frederica Street.
You can grab your free, official Shop Owensboro bag while they last. They'll go to the first 500 shoppers.
Officials say they are expanding Shop Owensboro to encompass a full week.
Deals and discounts found can be found in the bag, and you can shop them all week long.
Many of the shops have alternative shopping methods available, including curbside pick-up, online and phone ordering.
"Our goal throughout the year is to remind our community how important it is to Shop Local," said Candance Castlen Brake, Chamber President, and CEO. "The men and women who own those businesses are our friends and neighbors who give back to our schools, churches and non-profits. They believe in Owensboro. It is only right that we invest back into them. Small business Saturday is often their biggest revenue day of the year, and it is also an opportunity for them to connect with new customers."
Shopping bags will include coupons and discounts to participating stores along with hidden gift certificates for some lucky shoppers.
The bags will also include a map with participating stores and a Shop Owensboro Bingo card.
To play Shop Owensboro Bingo, collect stamps on your card from stores you purchase items from throughout the week.
Purchases made online through local retails or through curbside pick-up, delivery or drive-thru can provide proof of purchase in lieu of a stamp.
Bingo cards should be returned to the Chamber office (200 East 3rd Street) by Friday, December 8 at noon for a chance to win one of our two grand prizes – a $100 gift card.
2023 Shop Owensboro, Powered by Independence Bank Participating Businesses:
A Day in Time
Adorn
Alisa Nicole Dance Wear
Azzip Pizza
Bella Ragazza Boutique
Bluegrass Music Hall of Fame & Museum
Boutique 54
Byron & Barclay
Chicken Salad Chick
Crazy Me Gifts & Apparel
David P. Taylor Antiques
Dipso 4th Street
Don Mario's Mexican Restaurant
Drake's
Envogue
Eyemart Express
Free Your Mind, Body and Soul Wellness
Goodwood Brewing and Spirits
Gramps Coffee and Donuts
Green River Appliance & Furniture
Hill View Farms Market
Ivy Trellis Floral & Gift
J.J. Fosters
Julep Home and Gift
Kahawa Java
Kidstop Children's Boutique
Kingdom Cords
Lance & Co. Jewelers
Legends - Outfitters of Active People
Legends Sports Bar and Grill
Liquor Barn
Meadow House Flowers + Gifts
Moonbow Apothecary & Emporium
Nick T. Arnold Jewelers
Niko's Bakery and Café
Orangetheory Fitness Owensboro
Owensboro Health Healthpark
Owensboro Symphony
Party Paper Place
Peacocks and Pearls Boutique
Preservation Station
Pure Barre
Real Hacienda
Real Hacienda 54
Red Wing Shoes
RYco Jewelers
Robin's Resale & Boutique
Senior Community Center - Pin Cushion Gift Shop
Shoe Stop
Simply Chic Home Accents
SIP Owensboro
Spirit Spa, LLC
Stephen Lawrence, LTD
Swank Style & Boutique, LLC
Trunnell's Market & Gourmet Deli
The Cottage Farm Stand & Baking Co.
The Earle Men's Shop
The Functional Family
The Scrub Shoppe
The Skin Therapist
Ward Family Dentistry
Whittaker Guns
Willow and Pine Market, LLC
Copyright 2023 WFIE. All rights reserved.