Officials searching for next of kin after man dies at Spencer Co. nursing home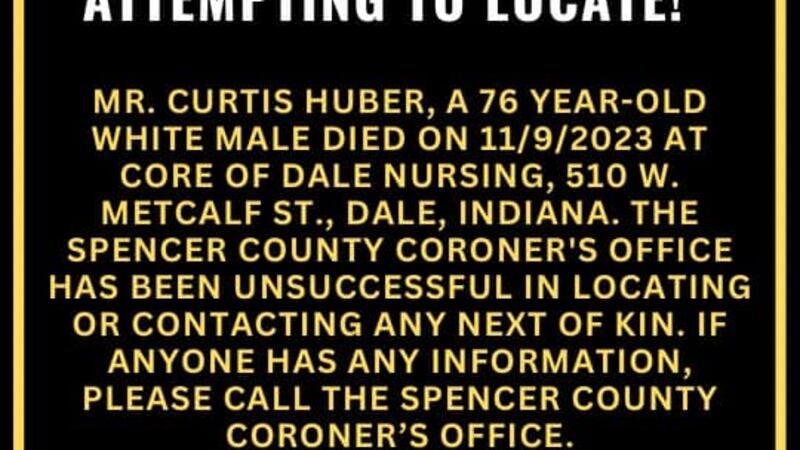 Published: Nov. 21, 2023 at 9:50 AM CST
SPENCER CO., Ind. (WFIE) - The Spencer County Coroner's Office is searching for the next of kin after the death of a 76-year-old man.
According to a social media post, that man is Curtis Huber.
The coroner's office says Huber died on November 8 at Core of Dale Nursing.
Officials have not been successful in finding Huber's next of kin.
They are asking that if anyone has any information to call the Spencer County Coroner's Office at 812-660-2893.
Copyright 2023 WFIE. All rights reserved.