East Gibson Fire Station to host free community Thanksgiving meal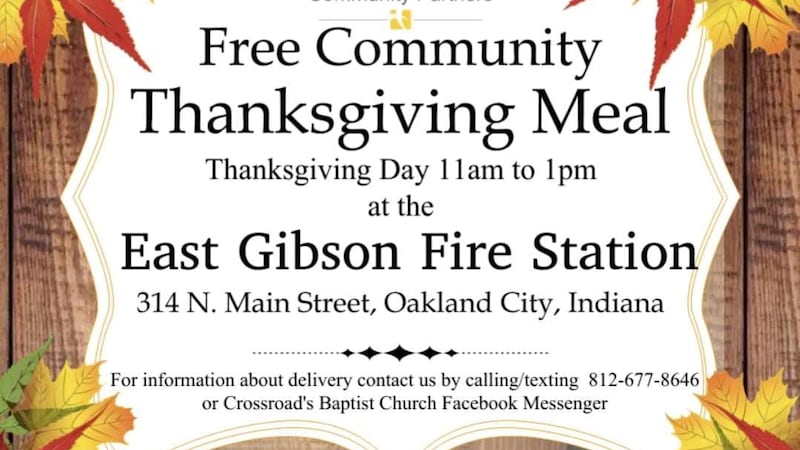 Published: Nov. 20, 2023 at 9:35 AM CST
GIBSON CO., Ind. (WFIE) - The East Gibson Fire Station is inviting the public to a free community Thanksgiving.
According to a release, that event will be taking place Thanksgiving Day from 11 a.m. to 1 p.m.
Officials say those meals will be at the fire station located on Main Street in Oakland City.
For those of you who are interested in delivery, organizers say to contact them by calling or texting them at 812-677-8646 or Crossroad's Baptist Church's Facebook page.
Copyright 2023 WFIE. All rights reserved.