DCSO serving multiple search warrants in city of Owensboro, officials say
Published: Nov. 16, 2023 at 12:38 PM CST
DAVIESS CO., Ky. (WFIE) - The Daviess County Sheriff's Office served several search warrants around the city of Owensboro on Thursday.
Sheriff Brad Youngman says these searches were the culmination of a month-long investigation into illegal drug and weapons trafficking and possession.
According to a press release, five suspects in total were taken into custody on various drug charges.
Youngman says they worked with a Kentucky State Police SWAT team Thursday morning to serve a warrant at least one of the locations due to perceived risk factors.
Officials say DCSO's new special investigations unit led the investigation.
The department introduced the new unit at the beginning of the year to tackle illegal drug and weapons activity in the county.
"They've been busy this year," said Sheriff Youngman. "It took a little more coordination than others because there are multiple locations and a lot of moving pieces, but it's just part of our efforts to make this a safer community."
We're told several types of illegal drugs and stolen firearms were recovered during the search, including a loaded high-powered AR style rifle.
Officials say each location search showed indicators of a large-scale drug trafficking operation.
According to the sheriff's office, deputies recovered around 2,000 fentanyl pills, marijuana, methamphetamine and various drug paraphernalia.
Two infants were also present at one of the locations during the search warrant execution.
Sheriff Youngman urges those who are concerned about certain activities in their own neighborhood to call DCSO with the information.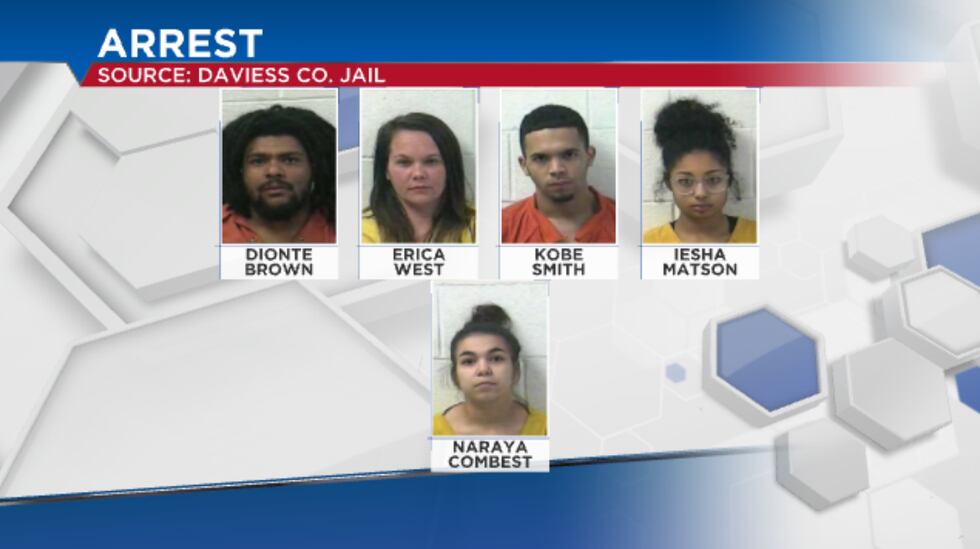 Copyright 2023 WFIE. All rights reserved.