Charlie Wyatt re-elected Boonville Mayor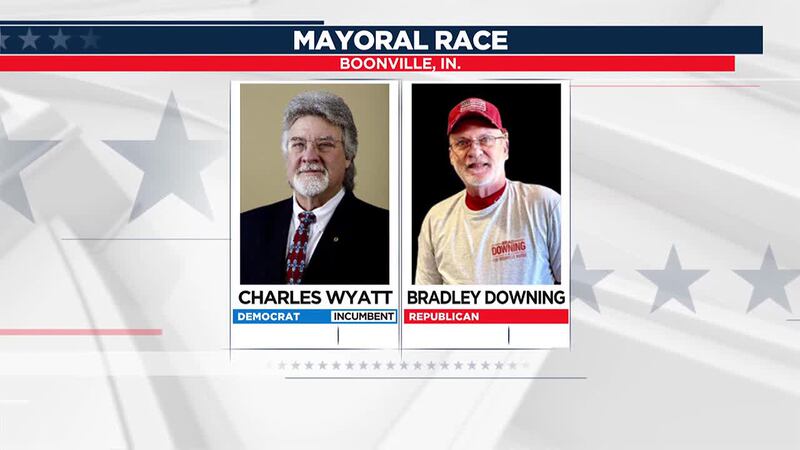 Published: Nov. 7, 2023 at 6:12 PM CST
BOONVILLE, Ind. (WFIE) - People went to the polls in Warrick County to determine who will lead for the next four years in Boonville.
The election not only came down to a choice between old and new, but it was also a look at how happy the citizens of Boonville are with the leadership they've had for the past eight years.
Democratic incumbent Charlie Wyatt came out on top with the most votes.
His candidate was republican challenger Brad Downing, who's running for public office for the first time and won a competitive race for the republican nomination.
Wyatt had 880 votes.
Downing had 671.
Click here for election results.
Coverage of the Evansville Mayoral race, the race for Kentucky Governor, and others can be found on our homepage or the elections section.
Copyright 2023 WFIE. All rights reserved.