Fun continues on Franklin St. for day 3 of West Side Nut Club Fall Festival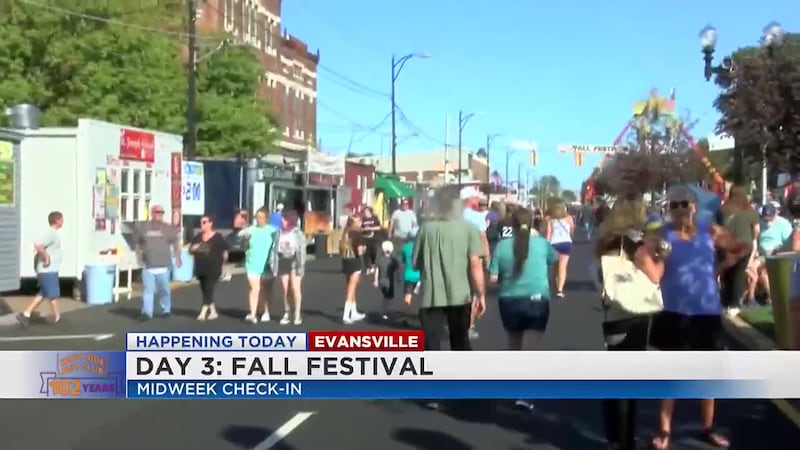 Published: Oct. 4, 2023 at 6:27 AM CDT
EVANSVILLE, Ind. (WFIE) - Wednesday marks day three for the 102nd West Side Nut Club Fall Festival.
Once again, Half pot sales started off the festivities at 10 a.m.
At 11:00 a.m., Sarah Werner took the stage.
The Jason Lee Mckinny Band is playing some live music at 5 p.m., then Amateur Hour night three kicks off at 7:00 p.m.
'That's What She Said!' will be performing live at 8:00 p.m.
The Vanderburgh Humane Society there raising money for their animals.
In addition to their food booth, they took over a Fall Festival parking lot.
[Previous Story: VHS helping raise funds for animals with Fall Festival]
While they're serving food, they're also spreading awareness about their reduced adoption fees going on now through October 15.
Granted's Corey Eblen sat down with 14 News at 6 to discuss the festival:
At 5, Breann Bowell had a conversation with Jordan Raben:
At 4:30 Breann Boswell spoke with the Nut Club Amateur Hour Chair:
At 4, Breann spoke with the Hadi Funsters about their chocolate covered clown noses.
Here's a look at some earlier Wednesday live team coverage:
Copyright 2023 WFIE. All rights reserved.