Update: 100K chickens killed in Bremen fire
Published: Oct. 1, 2023 at 8:22 AM CDT
BREMEN, Ky. (WFIE) - Crews responded to a factory fire the lit up the night sky in Bremen Sunday morning.
It happened around 1 a.m. at the Cal-Maine Foods, a facility used to produce fresh eggs.
Bremen Deputy Fire Chief Matthew Lile tells us 18 different fire crews responded, and it took 12 hours to battle the blaze.
Photos shared with us were taken by a firefighter around 4:30 a.m.
Deputy Chief Lile says 100,000 chickens burned up in the fire. Since the fire was so fast moving, Lile says firefighters were not able to do anything to help the animals.
"At the point of our arrival there was no way to safely access the building, so the chickens were all a loss," he said.
He says this is the second fire at the facility in 20 years.
"These are wood framed buildings, they're very large, they're very open," he said. "It only takes a small spark, and the fire can get a lot of ventilation through the entire structure and move very quickly, so it is not unusual."
Shirley Stirsman says he's lived across from Cal Maine's farm for decades and remembers watching the first fire from the hill behind his home.
Stirsman says woke up early Sunday morning when fire trucks started driving by his windows.
"I was in the bathroom and saw the fire when it first broke through the roof, where you see the flash of a flame going up in the air," he said.
Stirsman says he discovered a layer of ash covering his car and porch the next morning.
"I've got a work truck up there that you can't lay your hands on without laying in ash first," he said.
Stirsman has more than a dozen chickens on his own farm. He says at least the chickens' deaths were most likely swift.
"The ones that are in the building were gone, when the fire started," he said. "They're gone before the fire department even gets there."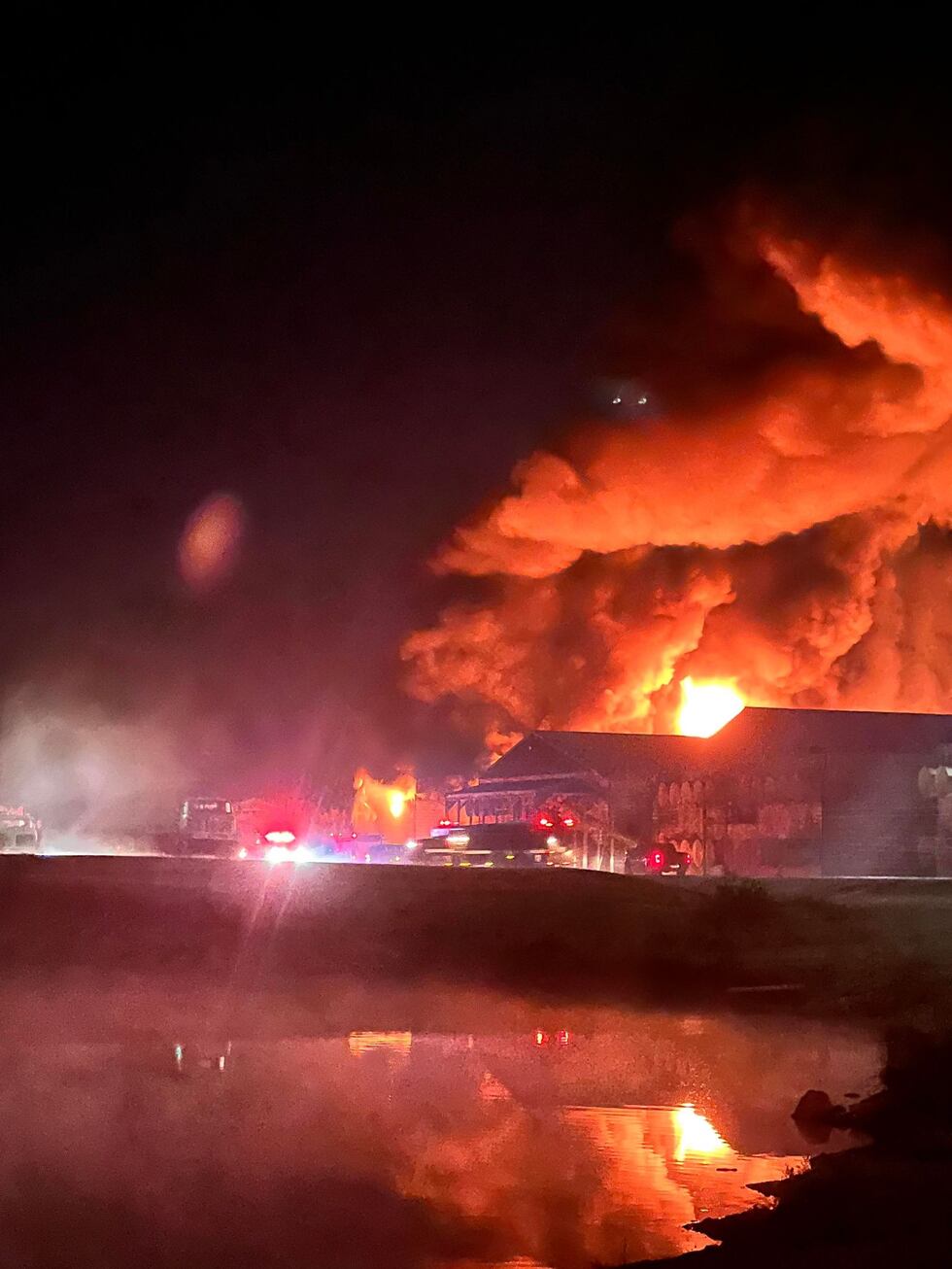 Copyright 2023 WFIE. All rights reserved.