Loud, drunk woman punches police officer during arrest, EPD says
Published: Sep. 30, 2023 at 10:45 AM CDT
EVANSVILLE, Ind. (WFIE) - An Owensboro woman was arrested outside KC's Timeout Lounge after police say she caused a scene as she fought with police.
Shortly before 1 a.m., an Evansville Police officer says they were called to the bar after learning a woman punched a man in the face.
Police say the officer arrived and spotted the suspect, Shelby L. Wilson, getting into an SUV.
Wilson was forcefully pulled out of the parked SUV after kicking the officer several times, according to an affidavit.
Police say she wildly punched and kicked the officer's face, groin and chest as they tried to detain her.
We're told a crowd began to form around the officer as they attempted to get her under control and in handcuffs.
A police report states the officer pointed the taser at Wilson and said, "If you do not stop, you will be tased." After that, police say the crowd became rowdy and moved closer.
According to police, the woman bit and fought with the officer as they tried to take her into custody. Once in cuffs, Wislon reportedly yelled profane language at the officers on scene and drew more attention to herself.
Officers say they later found out that Wilson was asked to leave the bar after getting too drunk and hit someone afterwards.
Wilson was booked into the Vanderburgh County Jail on charges of Battery Against a Public Safety Official, Disorderly Conduct, Public Intoxication and Resisting Law Enforcement.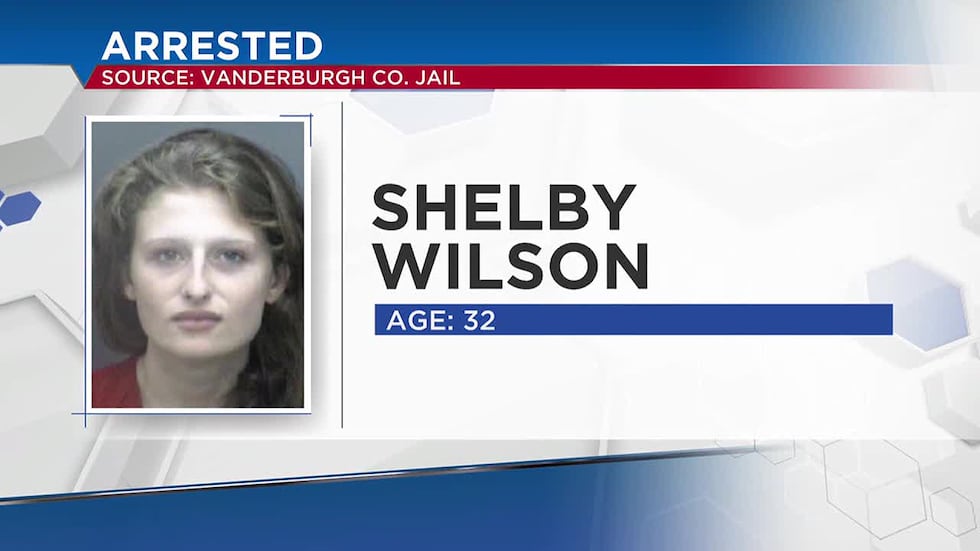 Copyright 2023 WFIE. All rights reserved.