Half pot reaches major milestone days before Fall Fest kicks off
Published: Sep. 30, 2023 at 7:39 AM CDT
EVANSVILLE, Ind. (WFIE) - Excitement is growing as Evansville biggest street festival is officially less than 48 hours away.
Just days before the West Side Nut Club Fall Festival kicks off, the famous half pot has already reached a big milestone.
[RELATED: Fall Festival preview - What's new this year?]
Late Friday night, the Nut Club's drive-thru locations closed and reported a whopping new total of $200,570. Organizers say the half pot total nearly rose $70K in just one day.
Saturday was the last day for drive-thru sales and will start at 9 a.m. and run until 8 p.m. Click here for more information.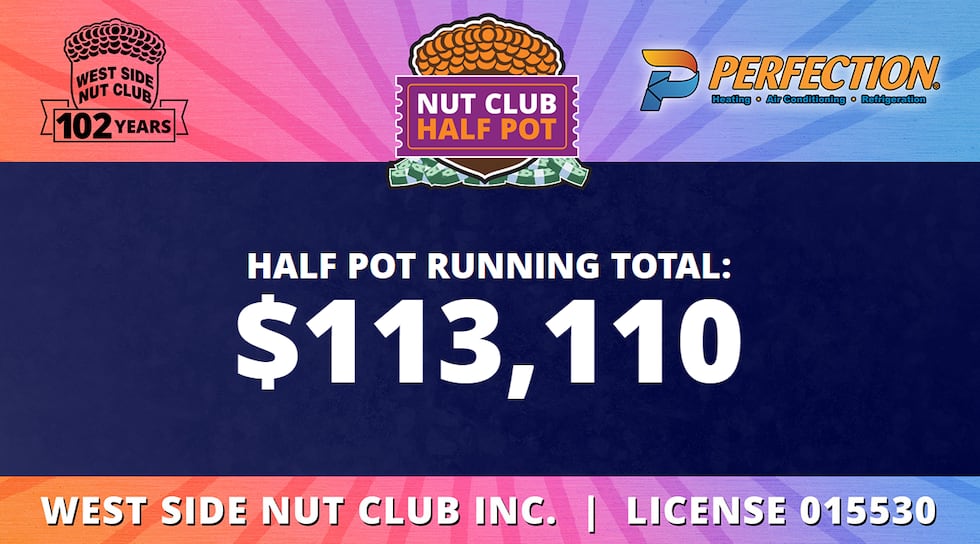 Copyright 2023 WFIE. All rights reserved.