EPD: Woman sneaks into home, steals child's homework and stuffed animal
Published: Sep. 30, 2023 at 8:16 AM CDT
EVANSVILLE, Ind. (WFIE) - An Evansville woman will be spending some time in jail after police accuse her of an early evening robbery Friday.
Officers were called to the 900 block of Harriet Street after a homeowner reportedly called police after finding a woman inside his home.
According to an affidavit, officers arrived and spotted the woman, April L. Thompson, 46, leaving the house.
The woman told police she was taking items that belonged to her. Police say they found a child's homework, blanket, stuffed animal and other personal items inside Thompson's backpack.
Police noted that one of the home's windows was open and screen removed.
A police report states that the homeowner said all the items in her bag were his and his child's, including the glasses Thompson were wearing.
The homeowner told police the glasses were his child's and the child would not be able to see without them.
Police say they could see inside Thompson's sweatshirt pocket and found a smoking device with residue when they searched it.
Thompson was booked without bond into the Vanderburgh County Jail on Burglary and Paraphernalia Possession charges.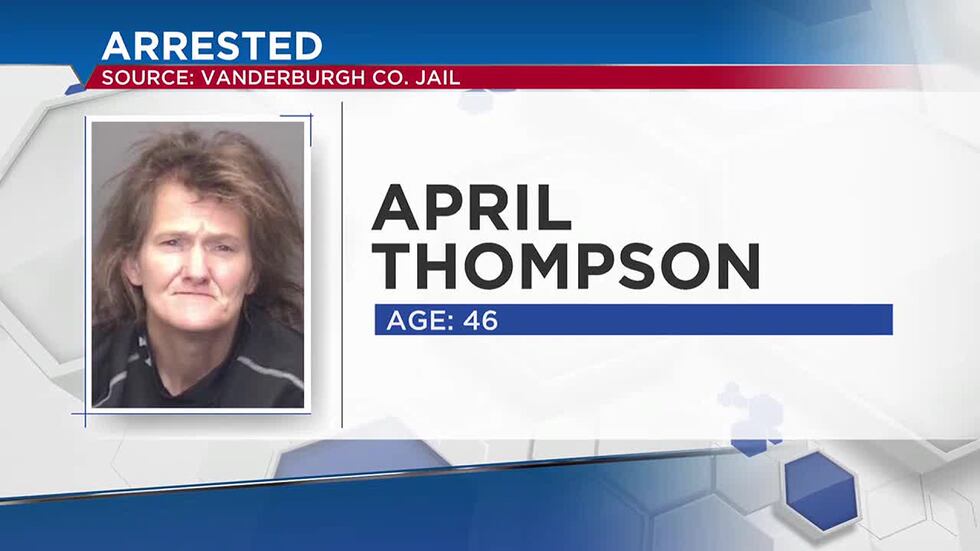 Copyright 2023 WFIE. All rights reserved.