EPD: Man living in shed shoots at woman during argument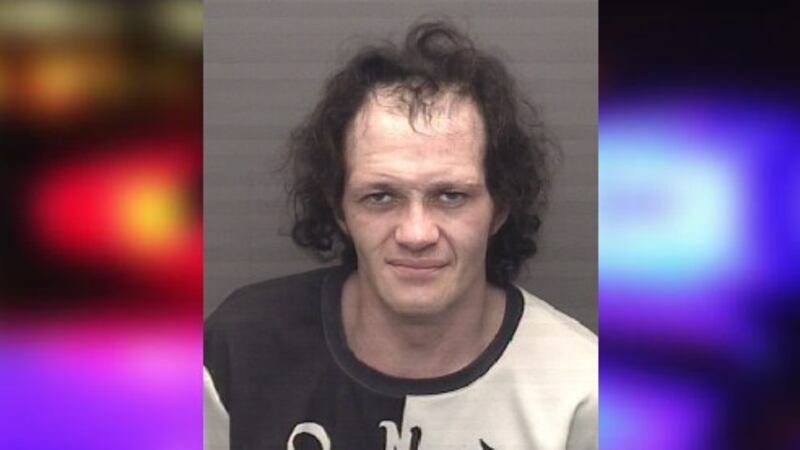 Published: Sep. 29, 2023 at 11:22 AM CDT
EVANSVILLE, Ind. (WFIE) - An Evansville man is facing numerous charges after police say he fired a gun at a woman staying inside his shed.
Thursday night, officers were dispatched to a home in the 1300 block of S. Harlan Avenue for a report of shots fired.
Officers arrived and spoke with a homeowner who told police their 33-year-old son, Jonathan R. Jones, lives in their backyard shed.
The family member stated that a woman usually stays inside inside the shed with Jones.
Police say they spotted the victim walking a few blocks away from where the incident happened.
While initially hesitant to talk to officers, she eventually told them what Jones allegedly did.
Jones told the victim to grab her things and get out of the shed during an argument, according to an affidavit.
Officials say the victim claims she wasn't getting out fast enough, so Jones pointed a gun at her and shot near her foot.
A neighbor says they heard the shot, although the people that own the shed told police they didn't.
While talking to the neighbor, police say Jones came out of the shed and was taken into custody.
Police went inside the shed and came across Andrea Hart, who had an active felony warrant for her arrest.
Hart initially told police the victim was lying about the incident. Police say she later mentioned the argument between Jonathan and the victim, but disassociated and wasn't able to remember what happened.
Inside the shed, officers say they found a shotgun, an AR15, two handguns, bulletproof vests, spent shell casings, ammo magazines, digital scales, methamphetamine, marijuana and pills.
Detectives noted that a pistol inside the shed had one round spent and also found its shell casing on the floor. Additionally, officers say they photographed what appeared to be a bullet hole in the shed's floor.
Officers say an investigation revealed two of the guns found during the search were reported stolen.
Jones was booked into the Vanderburgh County Jail without bond and faces charges of Intimidation with a Deadly Weapon, Battery Committed with a Deadly Weapon, Manufacture/Dealing Methamphetamine, Dealing Marijuana/Hashish/Salvia, Possess Paraphernalia, Posses Legend Drug and Firearm Theft.
Copyright 2023 WFIE. All rights reserved.