Month long road closure planned for SR 64 in Pike Co.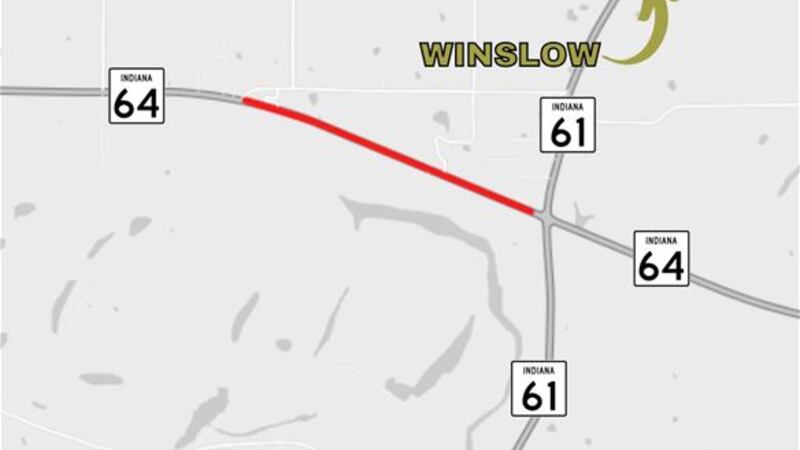 Published: Sep. 26, 2023 at 1:43 PM CDT
PIKE CO., Ind. (WFIE) - The Indiana Department of Transportation says a road closure starts Monday on State Road 64 in Pike County.
Crews will close it near Winslow.
Crews will be working on a pipe replacement, and the work should take a month.
The official detour for this project is State Road 61 to I-64 to I-69.
Local traffic will have access up to the point of closure.
Copyright 2023 WFIE. All rights reserved.