Fact✓Check | What issues are most important to you this November?
Complete survey to help guide WKYT's coverage in final stretch of Campaign 2023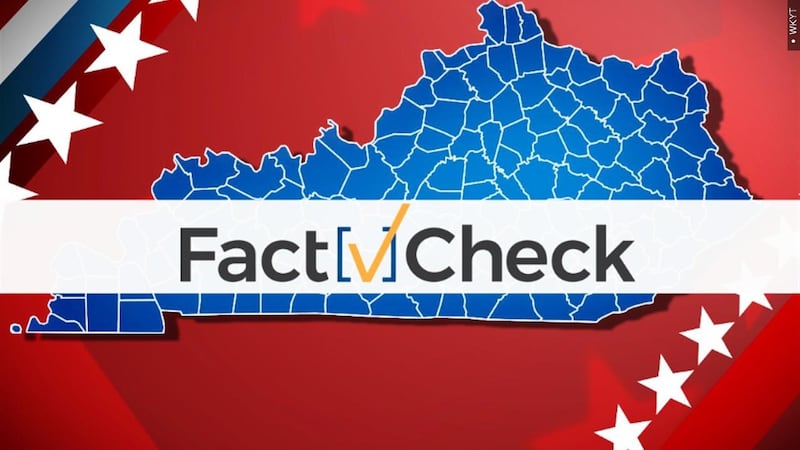 Published: Sep. 26, 2023 at 4:34 PM CDT
LEXINGTON, Ky. (WKYT) - Political candidates often have a lot to say, but what they're talking about and the rhetoric in campaign ads don't always line up with what you care about.
To help shape our coverage over the final month of Campaign 2023, complete our WKYT Fact✓Check survey about which issues are the most important to Kentucky voters.
The most focus and ad dollars are going to the Democrat Andy Beshear-Republican Daniel Cameron match-up for Kentucky governor. The race is considered one of 2023′s most closely watched in the country.
It's not the only position on the November 7 ballot. Kentucky voters will also decide who will be the next attorney general, secretary of state, auditor, and agriculture commissioner.
As the races enter the home stretch, our team will Fact✓Check the candidates on important issues from your feedback.
Answers will also guide which questions to ask Beshear and Cameron in "The Kentucky Debate" on October 24. In the statewide televised debate, WKYT's Bill Bryant will question the candidates on a host of issues as Kentuckians prepare to head to the polls.
Copyright 2023 WKYT. All rights reserved.