Tennessee Tech offense dominated in win over USI Women's Soccer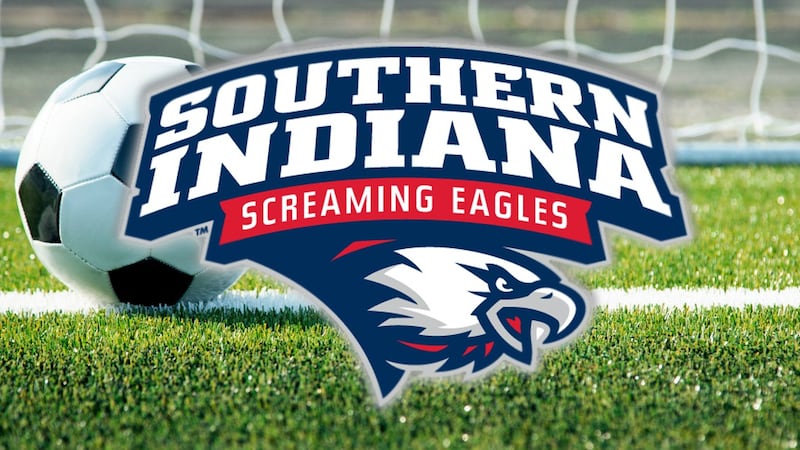 Published: Sep. 24, 2023 at 6:52 PM CDT
EVANSVILLE, Ind. (WFIE) - University of Southern Indiana Women's Soccer fell 7-0 against Tennessee Tech University in Cookeville, Tennessee on Sunday afternoon. The match concluded a two-game road swing to begin Ohio Valley Conference play for the Screaming Eagles.
Sunday's defeat ended USI's four-match unbeaten streak, as the Screaming Eagles moved to 1-6-4 overall and 0-1-1 in OVC action. Tennessee Tech, the reigning OVC regular-season champions, improved to 3-4-3 this season and 2-0-0 in the OVC.
The game started with a solid pace both ways in the first 10 minutes, but the flow quickly switched a couple of minutes later. Tennessee Tech jumped onto the scoreboard when the Golden Eagles' Yao Giada Zhou converted a penalty kick. Zhou scored twice on Sunday. Tennessee Tech scored again three minutes later. Despite Southern Indiana's late first-half efforts to get the offense going and get a shot past Tennessee Tech's goalkeeper, the Golden Eagles' offensive pressure led to a 4-0 halftime lead for the home team.
USI came out of the intermission with some good possessions, leading to a few shot opportunities. However, about 15 minutes into the second half, Tennessee Tech's attacking barrage picked up where it left off in the first half. The Golden Eagles added three more goals in a span of seven and a half minutes. The Screaming Eagles continued to fight, firing several shots late in the second stanza but could not find the back of the net on Sunday.
Southern Indiana totaled 14 shots with six on goal, while Tennessee Tech took 19 shots with 11 on goal. Offensively, for USI, sophomores Emma Thurston (Leawood, Kansas) and Peyton Murphy (Bargersville, Indiana) each took two shots alongside junior Adriana Berruti (Berwyn, Illinois). Thurston placed one shot on goal and Murphy put both of her shots on target. In goal, redshirt freshman Anna Markland (Hoover, Alabama) made three saves in the first half and junior Zoe Lintner (Wildwood, Missouri) had one save in the second half.
The Screaming Eagles will return to action next Sunday at 1 p.m. from Strassweg Field against Morehead State University. Next Sunday's game will be the cancer awareness pink game for USI. All in attendance are welcome to wear pink in support.
Copyright 2023 WFIE. All rights reserved.