EPD: Woman arrested after threatening her son with a gun
Published: Sep. 23, 2023 at 3:59 PM CDT
EVANSVILLE, Ind. (WFIE) - Evansville Police officials say a woman was arrested Saturday morning after pointing a gun at her son.
According to an affidavit, police responded to the 6000 block of Springfield Drive in response to a person with a gun report around 1 a.m.
Dispatch advised officers the offender, later identified as Raquel Keeney, was intoxicated and armed with a gun pointed at her son. The victim also told dispatch Keeney was still armed with the gun and attempting to kick in the door of the house they had locked her out of.
When deputies arrived on scene, they found Keeney in the driveway of the residence and placed her in handcuffs. She told deputies that her gun was in the trunk of her vehicle.
According to the affidavit, Kenney told officers that she and her son got into a heated argument. She said she went to the liquor store and when she came back to the residence she was locked out by her son.
Kenney says the argument between her, and her son never got physical and denied pointing a gun at him.
When authorities spoke with Kenney's son, he told police Kenney had been heavily drinking and told him to have a seat in the dining room.
Kenney's son claims that when Kenney came back into the room she returned with a gun and began pointing it in his direction. He says once Kenney went outside, he locked the door and called 911.
Police say they found a glass smoking device with marijuana residue located in her hands. She said she smoked marijuana because she has terminal breast cancer.
Officials say deputies searched the home and found marijuana throughout the residence and a THC gummy.
Kenney was transferred and booked into the Vanderburgh County Jail.
She's now out on bond.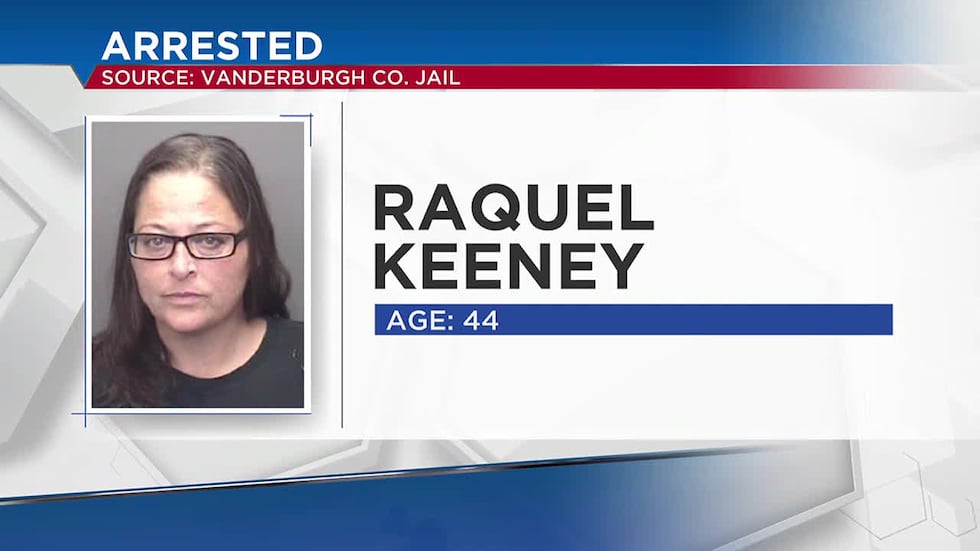 Copyright 2023 WFIE. All rights reserved.