Catholic school in Newburgh earns National Blue Ribbon School recognition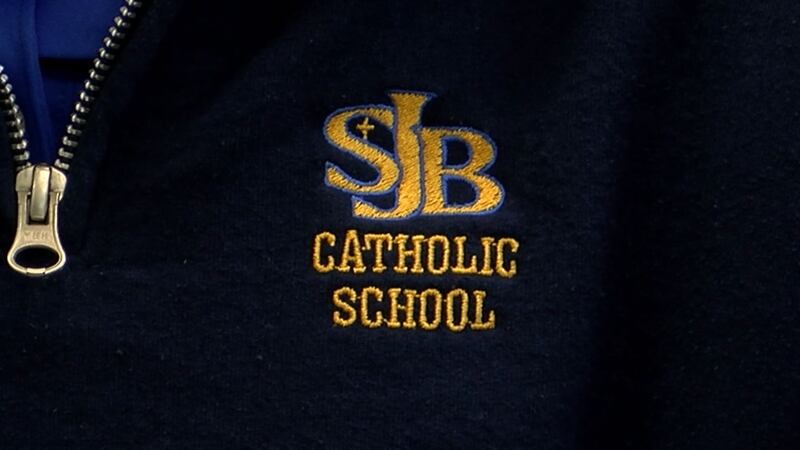 Published: Sep. 20, 2023 at 3:40 PM CDT
NEWBURGH, Ind. (WFIE) - Officials with the Diocese of Evansville say the U.S. Department of Education has named St. John the Baptist School in Newburgh a National Blue Ribbon School for 2023.
Education officials say National Blue Ribbon Schools serve as models of effective and innovative school practices for state and district educators, and other schools throughout the nation.
St. John the Baptist is one of 353 schools recognized this year, one of 40 nonpublic schools nationwide, and one of 11 Indiana schools earning the honor.
Officials say St. John the Baptist is the third Diocese of Evansville Catholic school named a National Blue Ribbon School in the program's history.
Evansville's Reitz Memorial High School earned the honor in 2002, and Holy Family School in Jasper was recognized in 2013.
Schools are recognized in one of two performance categories based on all student scores, subgroup student scores, and graduation rates:
St. John the Baptist has been recognized as an Exemplary High-Performing School.
Copyright 2023 WFIE. All rights reserved.