Time capsule to be opened Sunday in Newburgh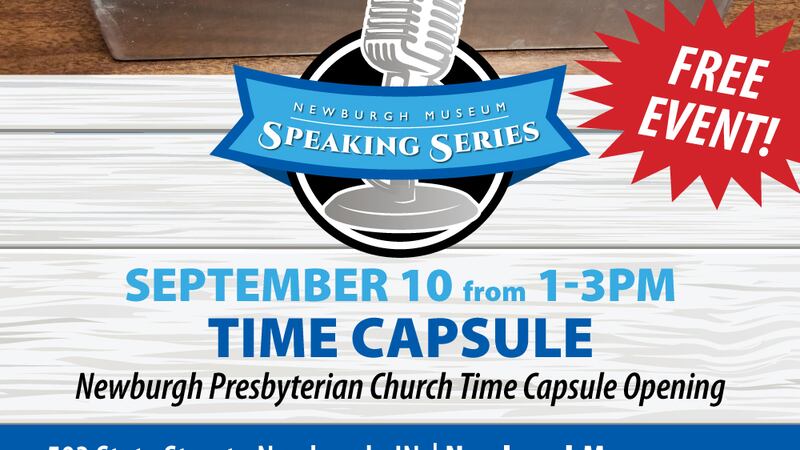 Published: Sep. 9, 2023 at 9:22 PM CDT
NEWBURGH, Ind. (WFIE) - A time capsule will be opened in Newburgh.
It's being put on by the Newburgh Museum as part of their speaker series.
Sunday at 1 p.m. the event will be at Preservation Hall.
The time capsule is from the Newburgh Presbyterian Church.
Representatives from the original church as well as the museum will be there to talk about the church's history.
Copyright 2023 WFIE. All rights reserved.