Arrest made in Evansville storage facility fire
Published: Jul. 21, 2023 at 3:23 PM CDT
EVANSVILLE, Ind. (WFIE) - The Evansville Fire Department says one man has been arrested in connection to a storage facility fire that sparked up Wednesday night.
According to officials, 41-year-old Marcus Deason will be charged with level 4 felony arson. This comes after an investigation into the fire at Storage Express in the 4800 block of Tippecanoe Drive.
[Previous story: Storage Express catches fire in Evansville]
Officials say the Indiana Department of Homeland Security, along with the State Fire Marshal's Office and Evansville Fire Department investigators worked the case.
Fire investigators tell us nearly half of the storage units were damaged by the blaze, which left behind around $500,000 in damage.
According to an affidavit, Deason was caught on camera walking into one of the storage units. Officials say after he left, a fire could soon be seen coming from the unit.
Deason was booked into the Vanderburgh County Jail without bond.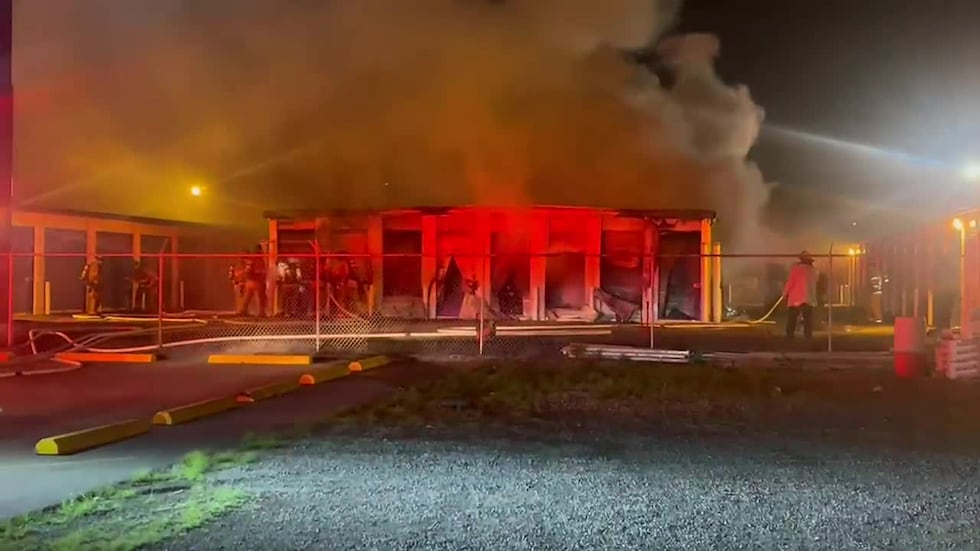 Copyright 2023 WFIE. All rights reserved.