Day 3: Prison escapees got out in dumpster, other new updates released
Published: May. 26, 2023 at 10:58 AM CDT
HENDERSON, Ky. (WFIE) - Henderson Police gave an update on the manhunt Friday afternoon.
Police Chief Sean McKinney says they, along with other agencies, have used about 1,600 man hours in the search for Bradley Gillespie.
He also said surveillance video shows Gillespie and the other inmate, James Lee, in the parking lot of the west side Home Depot in Evansville.
You can see that video here:
It was about 6 hours before they were spotted in Henderson Wednesday morning.
Chief McKinney says it shows Gillespie walking with a limp.
There is now an additional $10,000 reward on top of the U.S. Marshal's $20,000 reward for information leading to Gillespie's capture.
Ohio authorities have now left Henderson, and the command center is now scaled back to the police department and sheriff's office.
However, Chief McKinney says they will continue their search, and they still have no evidence that Gillespie has left the area.
He says Atkinson Park is now back open.
Watch the full press update here:
We also have new information about the escape of Gillespie and Lee from an Ohio prison.
Officials say four employees of Allen/Oakwood Correctional Institution are now on paid leave during an internal investigation.
They are a major and three correction officers.
Officials say Gillespie and Lee got out of the prison by hiding in a dumpster.
Gillespie's daughter is pleading for him to come out of hiding.
The escaped convict has been on the run in our area since Wednesday morning.
[Click here: Escaped killer's daughter pleads for him to come out of hiding]
In the Friday morning update from police, Lieutenant John Nevels said they are getting three to four tips every hour, but still no sight of Gillespie.
He also says, they are expanding their canvassing of neighborhoods to the south side of the boat ramp.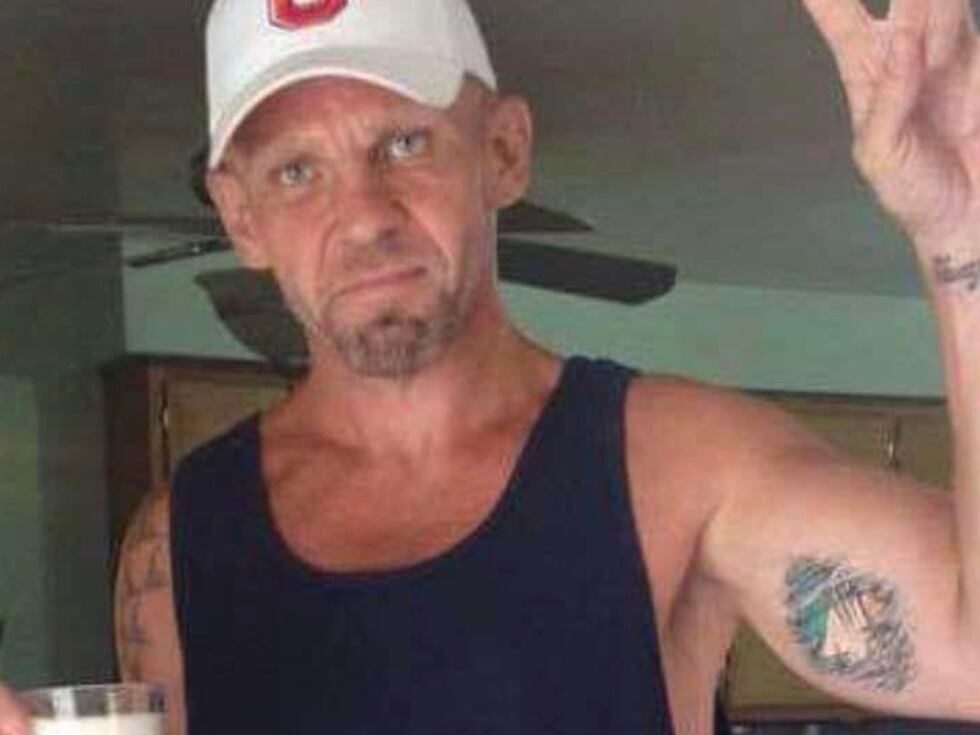 Multiple agencies have been searching by air, on the ground and on the water.
They say they don't have any signs to believe he's left the area.
They say he was last seen on prison surveillance video at the Allen County Correctional Facility on Monday.
[Previous: Day 1 coverage: HPD searching for escaped Ohio inmate]
[Previous: Day 2: HPD does neighborhood sweeps in search for escaped murderer]
You can watch the full update from around 11 a.m. Friday below:
The threat also has other agencies speaking out.
Union County Sheriff Jason Thomas posted a statement on Facebook.
He wants to be clear, they have no reason to believe Gillespie is in Union County.
He says, "citizens should remain aware and I encourage everyone to simply not be dismissive and remain aware of your surroundings."
Sheriff Thomas also says he is increasing patrols, especially along the border with Henderson County and along the Ohio River.
He says, they are doing so out of an abundance of caution.
The search for Gillespie originally began after police were notified of a stolen vehicle.
When they spotted it, they say they believed two escaped inmates were inside.
Police attempted to pull the vehicle over near U.S. 41, but the car kept going.
According to HPD, one suspect, James Lee was caught when the car crashed on Camaro Drive.
Lee is in custody in Henderson, awaiting extradition, while multiple agencies continue to search for Gillespie.
Copyright 2023 WFIE. All rights reserved.