Woman brings raccoon to Petco for nail trim, lets other customers kiss it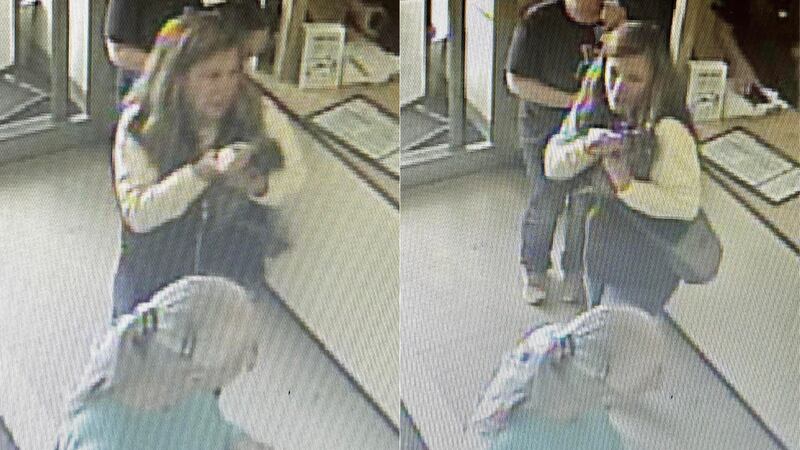 Published: May. 26, 2023 at 12:08 PM CDT
|
Updated: May. 26, 2023 at 12:26 PM CDT
AUBURN, Maine (Gray News) – Authorities in Maine apparently located a woman who they say brought a baby raccoon into a Petco store to get its nailed trimmed, potentially exposing several people to rabies.
In a Facebook post from the Maine Department of Inland Fisheries & Wildlife, officials said the woman brought the baby raccoon into the Petco store in Auburn on Tuesday afternoon.
Officials released surveillance photos of the woman holding the animal. In an update to their original post, they said the raccoon tested negative for rabies, so those who came in contact with it do not need to seek treatment.
The unidentified woman in the photos brought the racoon into the store to have its nails trimmed. While waiting, many different people handled the raccoon, and some even kissed it.
The store's manager was alerted to the raccoon and asked the woman to leave the store. The manager then contacted the Maine CDC and the Maine Warden Service.
It is illegal to own wildlife in Maine, and Petco does not trim raccoon nails.
Rabies is 100% fatal unless treated promptly after exposure. Raccoons are one of the most common carriers of the disease.
Rabies spreads when an infected animal's saliva gets into a person's skin, eyes, nose or mouth.
To keep yourself protected, officials said always enjoy wildlife from a distance. Never feed them, approach or handle them, and never attempt to move them.
Copyright 2023 Gray Media Group, Inc. All rights reserved.