EPD: Woman arrested on drug charges after crashing vehicle into building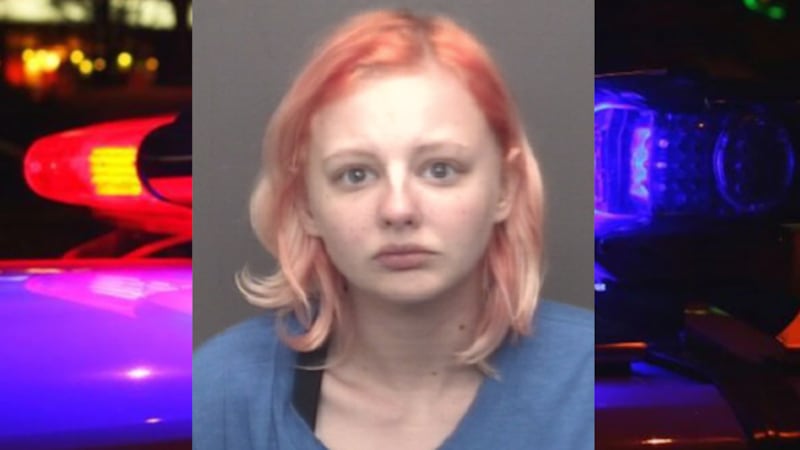 Published: Mar. 18, 2023 at 2:00 PM CDT
EVANSVILLE, Ind. (WFIE) - Evansville Police say a woman was arrested Friday morning after crashing her a vehicle into a building where police then found drugs on her.
An affidavit states that police were dispatched to the 300 block of North Fares Avenue for a motor vehicle accident with unknown injuries just before 6:45 a.m. Friday.
Police say when they arrived on scene, they found a blue Dodge Caravan that had crashed into a building and fire officials on scene were able to make contact with the driver, later identified as Montana Beard.
Officials say police approached the vehicle and saw Beard in the driver seat where she stated she didn't know how she had been in an accident and thought she was at home.
Officers say they spoke to a witness who saw Beard traveling south at high speed when they then saw her fail to stop at a stop sign before leaving the roadway and crashing into the building.
Police say they asked Beard if she had anything illegal on here, which she admitted that she had K2 on her.
Officials say during a police search they found a baggie of a leafy green substance in her bra which later tested positive for synthetic marijuana.
Police say they also found a metal pipe with burnt residue inside her bra while conducting the search and also found two glass pipes inside a Crown Royal bag.
Officials say Beard was transported to Deaconess for medical treatment and then to Vanderburgh County Community Corrections.
Police say Beard has been charged with two counts of drug possession, operating a vehicle while intoxicated, disregarding a stop sign, and operating a vehicle without insurance.
Copyright 2023 WFIE. All rights reserved.