CDC: Recalled eye drops linked to vision loss, eye removal, death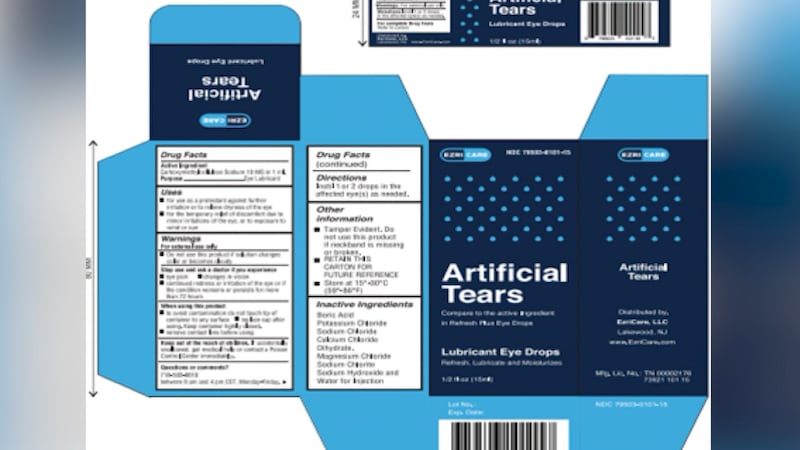 Published: Mar. 18, 2023 at 9:06 AM CDT
(CNN) - Recalled eye drops have been linked to dozens of dangerous infections and at least one death.
The Centers for Disease Control and Prevention identified 68 patients in 16 states with infections from Global Pharma Healthcare's Artificial Tears Lubricant Eye Drops.
The artificial tears, distributed by Ezricare and Delsam Pharma, were first recalled in February.
According to the CDC, patients were infected by a rare strain of drug-resistant bacteria never before reported in the U.S.
Eight patients reported losing vision, and four had to have eyeballs surgically removed.
One person died.
The CDC says anyone who has used Ezricare or Delsam Pharma's artificial tears and has signs of an eye infection should seek medical care immediately.
Symptoms include discharge from the eye, eye pain or discomfort, increased light sensitivity and blurry vision.
Copyright 2023 CNN Newsource. All rights reserved.