Burmese python is one of the toughest invasive species in the world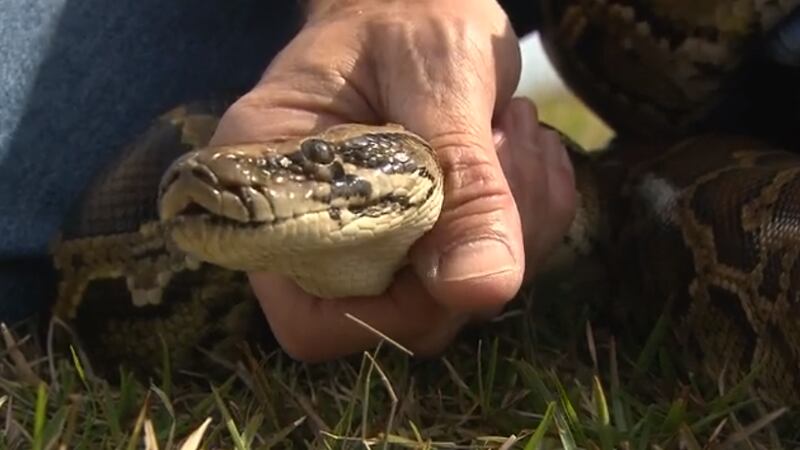 Published: Mar. 17, 2023 at 1:34 PM CDT
(CNN) – The Burmese python problem in Florida is still one of the most challenging invasive management issues in the world, according to a new report from the US Geological Survey.
The giant constrictor established a breeding population in Everglades National Park in 2000. Since then, their population has grown rapidly, as have their appetites for a wide range of animals.
The invasion has been difficult for officials to manage, partly because pythons are so hard to find and trap.
They live in the vast Everglades landscape and can camouflage themselves into the subtropical environment.
Even after all this time and research, it's unclear how many actually live in the wild or how long they've been there.
USGS said eradication is currently impossible.
Copyright 2023 CNN Newsource. All rights reserved.