'It was horrible': Teen saved from dog attack by neighbors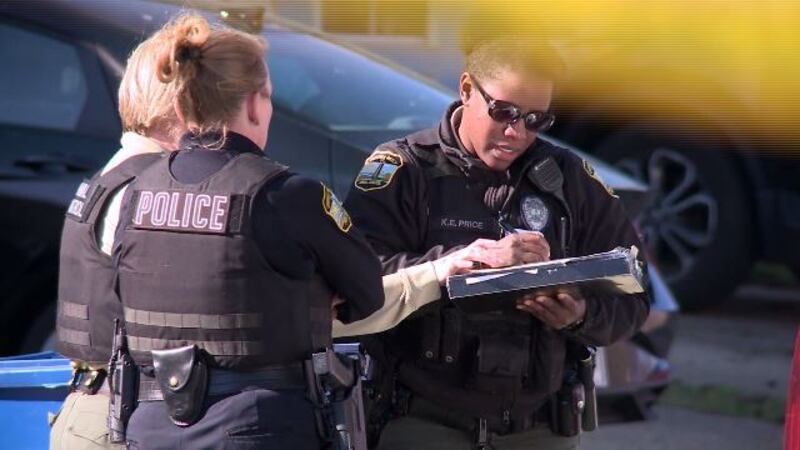 Published: Mar. 15, 2023 at 11:19 PM CDT
VIRGINIA BEACH, Va. (WTKR) - Police in Virginia shot and killed a pit bull after authorities say it attacked a teenager, leaving him seriously injured.
Police say the call about the dog attack came in around 3:30 p.m. Wednesday from a Virginia Beach neighborhood. The victim is believed to be 14 to 15 years old.
"I've never seen a dog attack anyone, like only on TV, not in person. It was horrible," neighbor Terri Hall said.
Witnesses say the teenager was waiting to pick up his sister, who was being dropped off by a school bus, when the dog attacked him. It's unclear how the dog, believed to have been a pit bull, got loose and if it lived in the neighborhood.
Hall and another neighbor, Tyjuan Walker, jumped into action to help the teen.
"The little boy was saying, 'Help. Don't let me die,'" Walker said. "The dog was too vicious."
Hall says she put the dog in a headlock and swung it around, succeeding in getting it off the victim.
"I'm going to be honest, she saved that little boy's life," Walker said.
Hall says she has a daughter about the same age as the victim, and she was thinking about her at the time.
"My adrenaline kicked in, and I just did what I did," she said.
As officers were giving the victim aid, police say they were "confronted by the dog and euthanized it" by shooting it twice.
The victim was taken to the hospital with serious injuries.
Copyright 2023 WTKR via CNN Newsource. All rights reserved.