'Stunned': Retired teacher wins $5M on lottery scratch off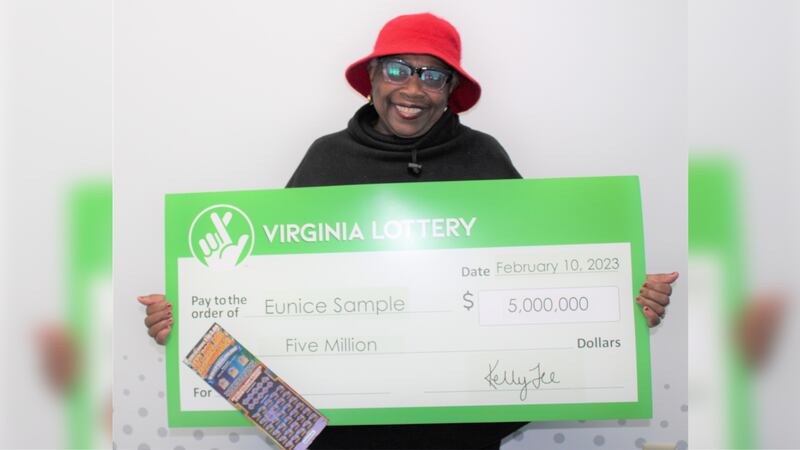 Published: Mar. 13, 2023 at 1:21 PM CDT
CHESAPEAKE, Va. (Gray News) – A retired teacher in Virginia was in shock after she won $5 million on a lottery ticket.
Eunice Sample bought a $173 Million Extravaganza scratch-off ticket at a 7-Eleven store in Chesapeake and found she won the game's top prize.
"I'm excited, happy, shocked, stunned, but I feel great!" she told the Virginia Lottery as she redeemed her winning ticket.
Sample chose the cash option of $3.125 million. The 7-Eleven store will also receive a $10,000 bonus from the Virginia Lottery for selling the winning ticket.
All Virginia Lottery profits go to K-12 education in the state, making a teacher's win all the more special.
Copyright 2023 Gray Media Group, Inc. All rights reserved.