Police: 6 children neglected in Mt. Vernon, couple arrested
Published: Feb. 23, 2023 at 11:45 AM CST
POSEY CO., Ind. (WFIE) - Two people are facing a long list of drug and neglect charges in Mt. Vernon.
Police say Tuesday night, two girls were seen walking around downtown Mt. Vernon asking how to get to the police station.
They say the girls were upset and crying.
Police say the children told them they left home because of ongoing physical abuse by their mother, LaCole Mosley, and her boyfriend, Daryl Moman.
The girls described being punched, kicked, and slapped on a daily basis.
They told officers they are expected to care for their four younger siblings, who are ages one, two, three, and eight years old.
The girls said they care for them in the morning before school and as soon as they gets home.
They said the children will be in soiled diapers that haven't been changed all day, and they'll have to clean them up and bathe them.
The girls described the younger children being left in a car for hours and all of them being left home alone for days at a time.
The children also told police their mother crushes something up and snorts it off the bathroom counter.
Police say the girls said when they told their mother they wanted to leave the home, she said "if you leave he will kill me, and I will kill you."
Officers say Moman showed up at the police station while the girls were there. They say they both seemed scared to see him.
Officers say they went to Mosley and Moman's home on Lincoln Avenue to check on the other four children.
They say Mosley invited them inside, where they could see a box of ammunition in the bedroom, and could smell burnt marijuana in the garage.
Officers say she consented to a further search, and they discovered several baggies, marijuana, meth, more ammunition, and a digital scale.
Police say Mosley told them more than once there were no guns.
All six children were placed with family members by DCS, and as they were being loaded into a vehicle, police say they noticed a trash bag near the air conditioning unit.
They say two guns were found inside.
Mosley and Moman are both charged with drug possession and drug dealing, as well as six counts of child neglect.
Police say Moman is a convicted felon for armed robbery and dealing cocaine in Illinois.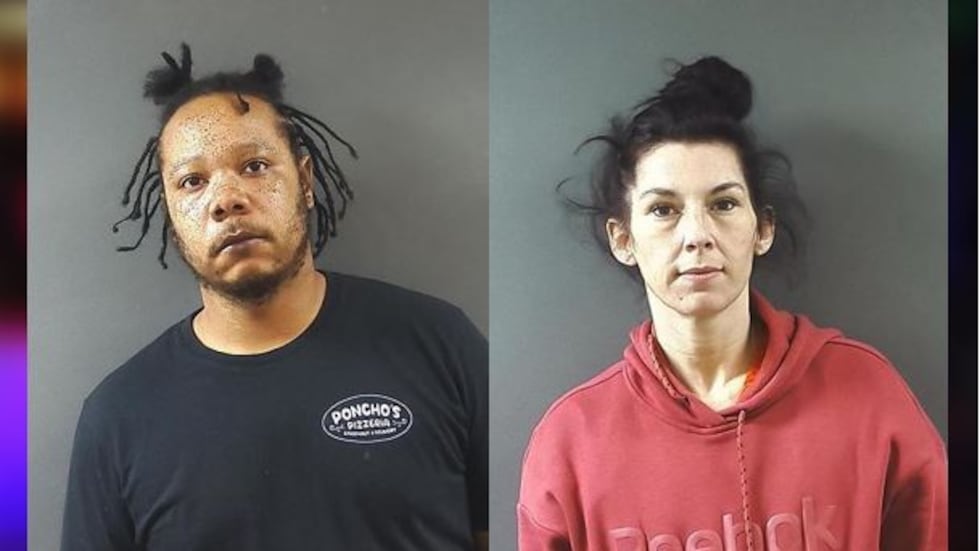 Copyright 2023 WFIE. All rights reserved.