Ohio Co. Sheriff's Office: Fire crews working to put out house fire near Hwy 231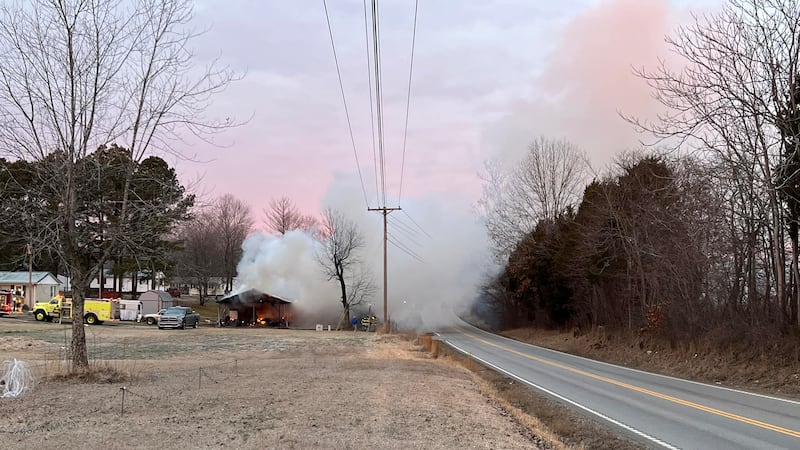 Published: Jan. 27, 2023 at 7:30 AM CST
OHIO CO., Ky. (WFIE) - The Ohio County Sheriff's Office is advising drivers to use caution on Highway 231 as crews respond to a house fire.
According to a Facebook post, Cromwell and Beaver Dam Fire departments are working to put out that fire.
Pictures shared by the sheriff's office show heavy smoke in the area.
We will update this story as we learn more.
Copyright 2023 WFIE. All rights reserved.