Police chief calls Iowa school shooting 'sad and pointless'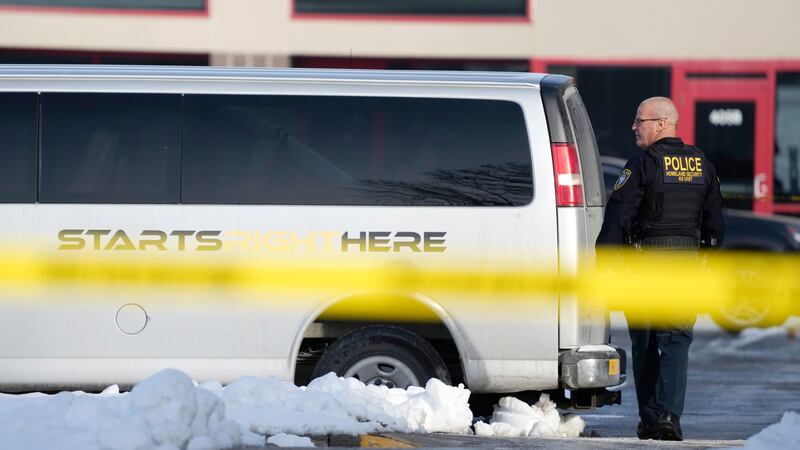 Published: Jan. 25, 2023 at 4:57 PM CST
DES MOINES, Iowa (AP) — A shooting at a Des Moines educational program that left two students dead and the organization's founder injured should be understood as "tragic, sad and pointless," the city's police chief said Wednesday.
The shooting Monday at the Starts Right Here educational program killed two teens — 18-year-old Gionni Dameron and 16-year-old Rashad Carr — who were trying to rebuild their lives with help from the organization. Will Keeps, the founder of the program designed to help teens who didn't succeed at traditional schools, was injured in the shooting and remained in a hospital Wednesday.
Police charged Preston Walls, 18, a program participant, with two counts of first-degree murder, one count of attempted murder and one count of criminal gang participation. Walls is being held at the Polk County Jail on $1 million bond and will next appear in court on Feb. 3.
Des Moines Police Chief Dana Wingert released a statement in which he noted that such shootings have "become increasingly common across the country, and our community is no different."
Wingert said the public must guard against accepting gun violence as normal.
"Tragic loss of two young lives at the hands of gun violence, with a third person seriously injured, is something we should never accept as 'normal' or 'acceptable,' Wingert said. "It can only be viewed as tragic, sad and pointless each and every time."
The shooting at an education program "took this disturbing trend to a new level," Wingert said.
Friends described Carr as a loyal friend who wanted to finish high school and pursue a career in music.
JahZire Brown, a longtime friend, told the Des Moines Register that Carr was a talented rapper and was close with Dameron, calling them both a "backbone" for friends in need.
"You couldn't sit in a room with them two and not crack a smile, not crack a joke," Brown said. "You could feel their love when they hugged you or when they shook your hand."
Garrette Boone, who coached Carr on a Des Moines youth football team and also knew Dameron, said both teens focused on their families.
"They knew the purpose of family and they embellished that, and they loved that, they spread it amongst their friends," Boone told the Register. "And that's what I loved about those boys because no matter what the outside said, or what happened on Facebook, or whatever … they were always ... making sure their family was taken care of."
Dameron's father, Gary Dameron, 37, also told the AP that his son was "family-oriented."
"He just had one of those personalities that when he came in the room, everybody kind of gravitated to him," Dameron said.
Police said Carr and Dameron as well as Walls were involved in gangs, but relatives and friends of those killed said that wasn't true.
___
Trisha Ahmed in Washington, D.C., contributed to this report.
Copyright 2023 The Associated Press. All rights reserved.