Otwell farmer hopes tractor on top of silo becomes area landmark
Published: Jan. 24, 2023 at 10:53 AM CST
PIKE CO., Ind. (WFIE) - Jim Whitehead says his tractor on top of a silo has become the talk of the town.
He had it put up there a few weeks ago with a crane.
Jim says he got the idea from all his drives to Chicago when his daughter lived there about 30 years ago.
He says there was a tractor on a silo up north, and it was a landmark for him on his drives.
Jim hopes his tractor will do the same for others driving through the area.
He calls it "Whitehead Memorial," and you can see it about a mile south of Otwell off Highway 56 on Highway 257.
Jim says he bought the tractor just for this and had it sandblasted and powder coated.
He's 83 now, and has slowed down. He tells us he rents out his farm land, and just does some mowing.
Jim says he was told anyone who would do this has too much time on his hands, and he thinks maybe it's true.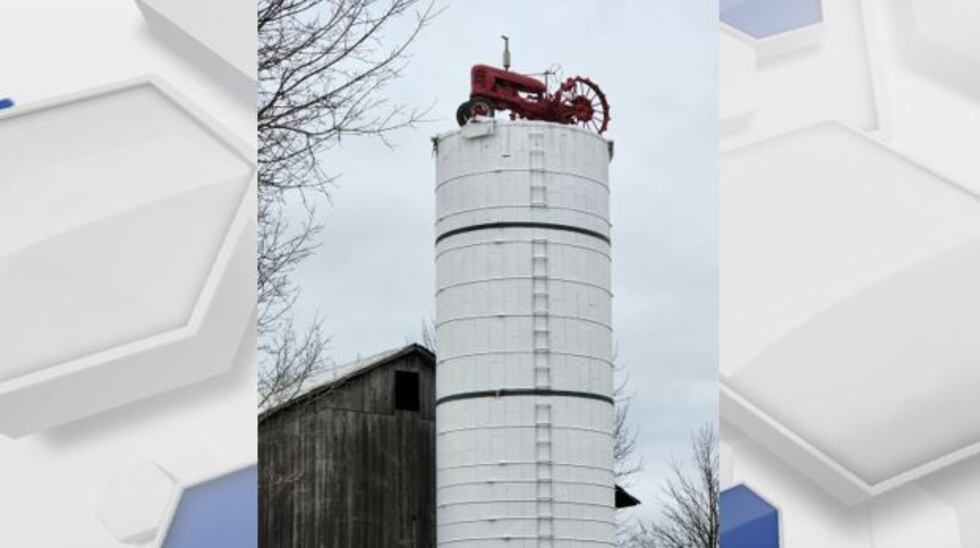 Copyright 2023 WFIE. All rights reserved.