5-year-old child with autism left alone on school bus for 4 hours, family says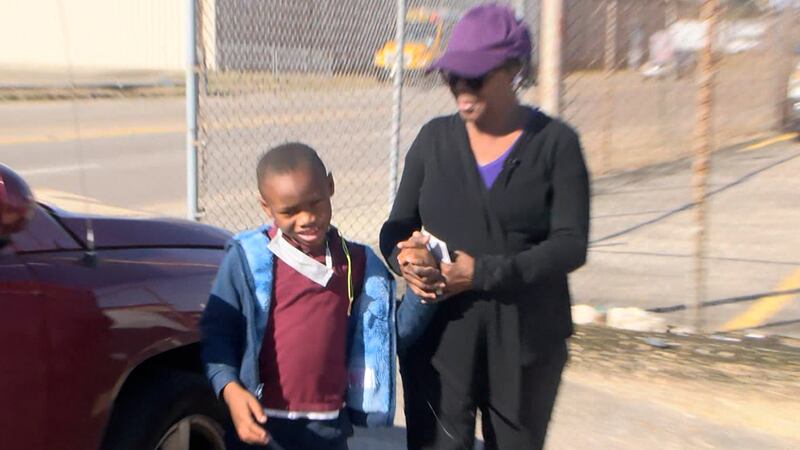 Published: Jan. 6, 2023 at 7:31 AM CST
BATON ROUGE, La. (WAFB/Gray News) - Seayontai Banks Jr., 5, was supposed to be in class at Capitol Elementary on Thursday but instead spent four hours alone on a special needs bus.
His great-grandmother, Pleasant Hebert said she found out he hadn't made it to school when she got a notification from his teacher.
"He never made it to school, so at that time I called her, I'm like, 'What you mean he never made it to school because I put him on the bus this morning?'" she said. "I'm freaking out, I'm crying I'm telling somebody like, 'Y'all need to find my baby. He didn't make it to school I don't know what bus he's on. He's not on the bus he was supposed to be on.'"
She went to the school transportation department, where she found out the bus she put her child on got stuck in the mud, and students were transferred to another bus at Capital Middle School. From there, it's believed Banks remained on the original bus, asleep while it was taken out of the mud, then back to the bus depot to be washed, and back to the bus driver's house.
"Why didn't the bus driver check for any students? Now you can imagine this was an emergency. This was certainly an exception. The bus was stuck in the mud and their first inclination was to get the students off the bus and to safety and onto their schools," said Ben Lemoine, communication director for the East Baton Rouge Parish School Board.
Lemoine said the bus driver was a substitute and didn't know the child was left behind until she did a sweep-through when she got home.
"You know, I can understand that parents would be concerned given this situation. We want them to know that our bus drivers and all of our staff are trained well, and this is certainly an anomaly. It's a mistake and it it will be corrected," Lemoine said.
The bus driver and aide will be disciplined and ordered to redo training.
Hebert said she's just thankful her little guy is OK.
"For him to be sleep that long on the bus unnoticed, thank God it wasn't cold, thank God it wasn't burning up hot. He was asleep with a coat. He got a jacket on with fur on the inside, so he sleeps on the clothes in the bus," Hebert said.
Copyright 2023 WAFB via Gray Media Group, Inc. All rights reserved.