Union Co. school bus gets stuck in high water
Published: Jan. 3, 2023 at 10:43 AM CST
UNION CO., Ky. (WFIE) - A Union County school bus got stuck in high water Tuesday morning.
You can see the school bus in the water from a picture shared by a viewer who was passing by.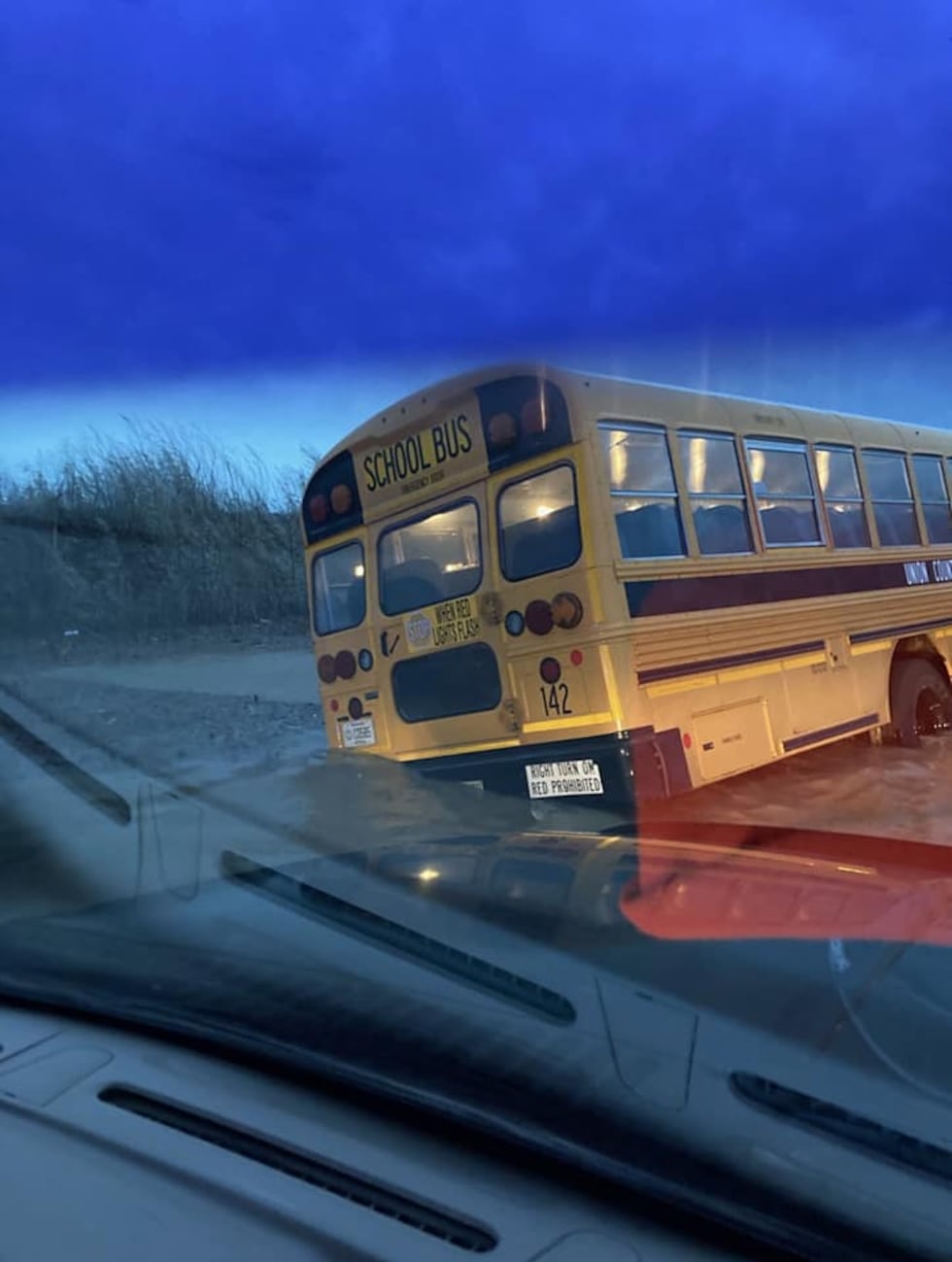 This happened just before 7 a.m. on State Route 141 and TL Bishop Road.
Our 14 News team was told several students were on the bus at the time, but the Mayor of Morganfield posted to Facebook that everyone was safe. He also thanked the first responders for their efforts and says safety is their priority.
We reached out to school officials and heard back on Wednesday.
Superintendent Patricia Sheffer sent the following statement:
"We can confirm that yesterday morning, a bus belonging to Union County Public Schools was involved in an incident near Waverly, Kentucky during a morning route. Upon being notified by the driver, the district immediately contacted appropriate authorities to report that the bus had been traveling on a water-covered roadway, partially exited the roadway, and became lodged in water on the driver's side. Thanks to the quick action of our local law enforcement, first responders, and Union County Emergency Management all students and the bus driver were removed from the bus without incident or injury.
We continue to conduct an internal investigation while working closely and cooperatively with the Union County Sheriff's office and Emergency Management Personnel in conducting their subsequent external investigations into the matter. This process is underway, and we pledge to conduct a swift, thorough investigation and take appropriate action necessary to address any associated findings which conflict with applicable policies, procedures, and/or requirements as outlined in initial and annual mandatory driver training.
The safety of the children entrusted to our care remains our highest priority. As a district, we take that responsibility seriously and hold ourselves and one another to high standards of responsible behavior and sound judgment. We will continue to uphold that responsibility both now and in the future."
Copyright 2023 WFIE. All rights reserved.