Bank robbed in Henderson, police looking for suspect
Published: Aug. 23, 2022 at 3:04 PM CDT
HENDERSON, Ky. (WFIE) - The Henderson Police Department were on the scene of a bank robbery Tuesday afternoon at German American Bank on N. Green Street.
They have released photos of the suspect. They say he is a white man, about 50-years-old, with a thin build, missing tooth, and a small tattoo under his left eye.
Police tell us the suspect passed a note to the teller demanding money. He was gone before officers arrived.
Police do not believe the community is in any type of danger.
If anyone has any information on the suspect, please contact the HPD Investigations Division at 270-831-1295 or Henderson Dispatch at 270-827-8700.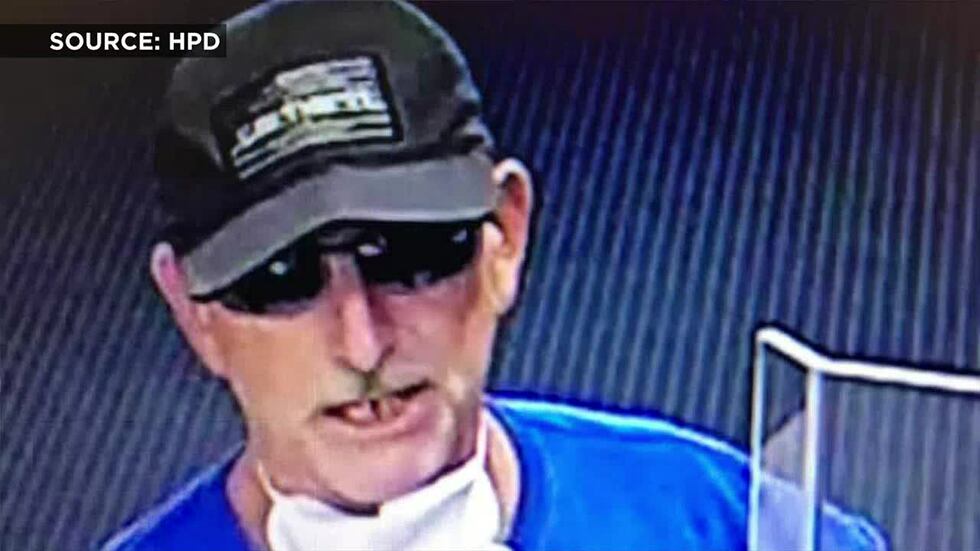 Copyright 2022 WFIE. All rights reserved.